I recently got to try a few of Yokos' vegan dairy free yoghurts and really enjoyed them. It is not the easiest finding a good vegan yoghurt, so thankfully Yokos really delivers with its range. Eric Bedier the founder of Yokos, grew up in France before coming to Cape Town in South Africa where Yokos is based. His story is pretty amazing and you can read more about it on their website, as well as find out much more about all their products.
"Yokos is an innovative dairy and non-dairy yoghurt brand that defies the traditional limits of yoghurt.
Through experimentation with natural ingredients, Yokos develops authentic double-cream yoghurt and innovative plant-based yoghurt alternatives that allow more people to live purely."
I tried the banana flavoured cultured coconut yoghurt, and the plain cultured Oat yoghurts.
Taste and texture:
The texture of the yoghurts is quite nice, they are not as thick as the plain dairy full cream yoghurts, but still a good conisstency and thickness for a yoghurt.
The flavouring is not very sweet, and in essence is having a 'hint' of the flavouring. I liked this as I am not such a fan of the very sweet stuff like many of the popular flavoured dairy yoghurts on the shelves, so it depends on your preference. When its too sweet is usually means theres a whole lot of extra sugar, or a a lot of artificial stuff that probably shouldn't be in there anyway.
You can slightly taste the 'oat taste' in the cultured oat yoghurt, but it still tastes good in my opinion.
"Yokos values health and well-being, but understands that everyone approaches it differently."
"Dairy lovers should have access to the ultimate unsweetened double-cream yoghurt, made with rich, nutrient-brimming milk, so Yokos has packaged a delicious full-cream, Greek-style dairy yoghurt to satisfy their cravings. Yokos also wants lactose-intolerant and vegan taste-seekers not to have to forfeit yoghurt's gut-friendly health benefits, so it has developed a scrumptious, nutritious, flavour-loaded range of dairy-free, vegan-friendly yoghurt made from plant-based ingredients."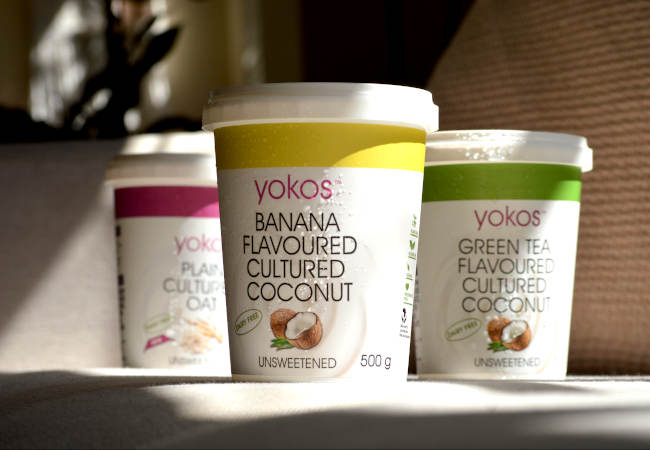 "Yokos is against animal abuse and holds a strong respect for nature. Its personal relationships with suppliers and producers mean it knows where all its ingredients come from and how they are made. It is Yokos's social and environmental responsibility to be good to people and kind to the planet."
"Two years later, due to the demand for lactose-free products and a shift into conscious ways of consuming food – less dairy and more dairy-free – Eric was inspired to develop the business into one that was ethically and consciously attuned to the planet and all its beings. He produced an innovative plant-based yoghurt that held a better footprint on the environment – bringing people closer to ultimate well-being without causing harm to animals. The yoghurt would focus on dairy alternatives that were environmentally friendly, using plant-based ingredients sourced with care."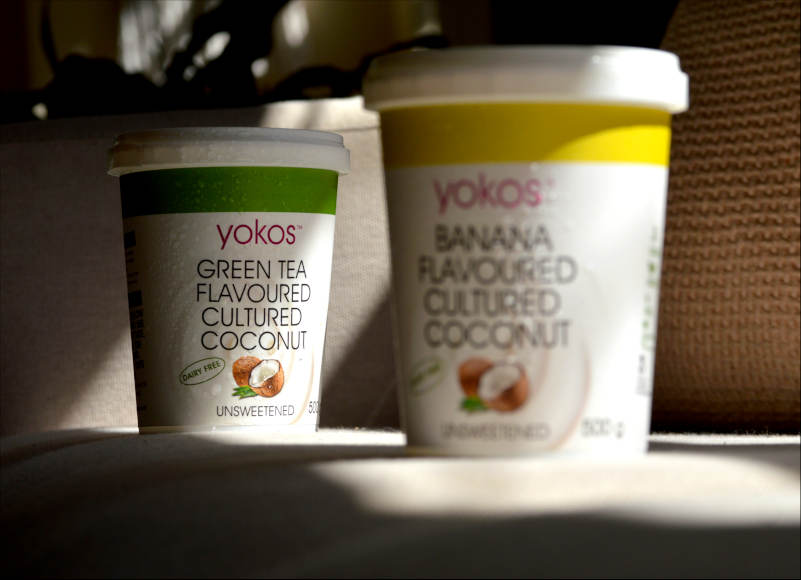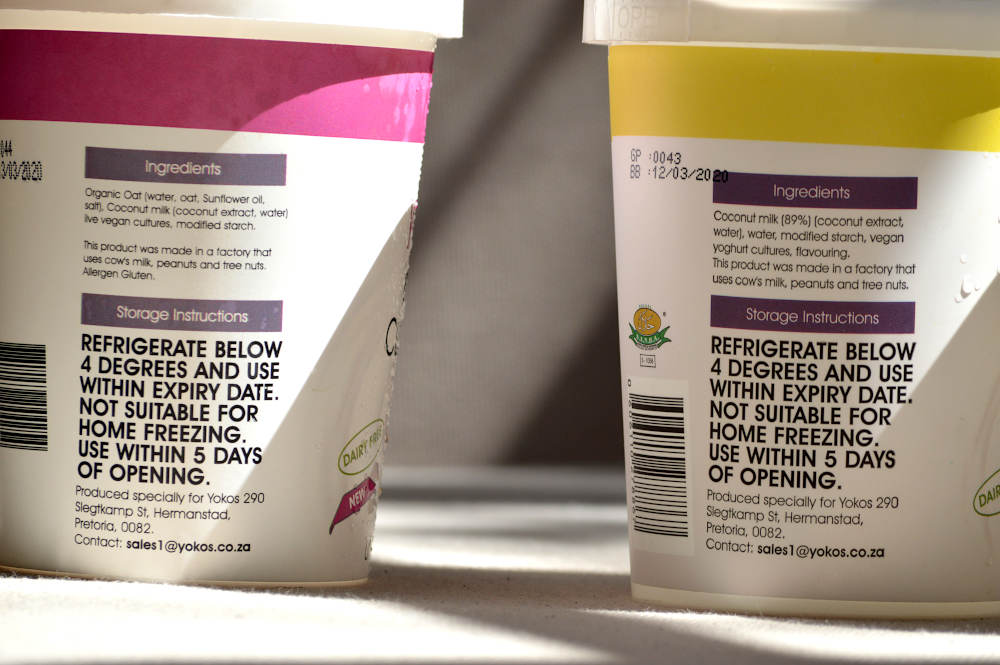 "That's how non-dairy coconut yoghurt found its way onto the Yokos menu, and into vegan-loving hearts. It turned Yokos into the first dairy and non-dairy fresh yoghurt concept bar of its kind in South Africa."
In 2018 and 2019, due to an overwhelmingly positive response and high demand for Yokos vegan yoghurt, Eric further developed Yokos's unique recipes, adding almond and cashew-milk vegan yoghurt to its range. Few brands around the world boast such a multitude in non-dairy yoghurt alternatives.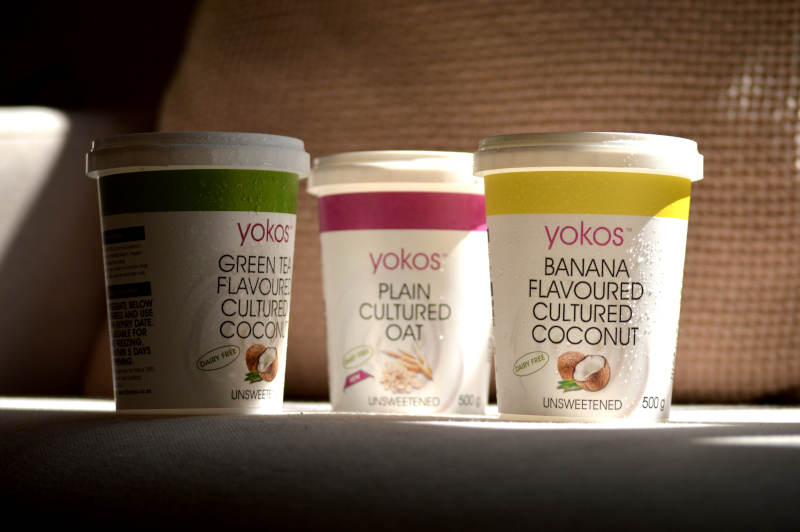 Besides its two yoghurt concept bars (at V&A Waterfront in Cape Town and Somerset Mall in Somerset West), Yokos retails its non-dairy yoghurts through various South African stockists, including Pick n Pay, Checkers, Spar, Dischem and Wellness Warehouse.
Hi res Photos used can be found here:
You May Also Like: