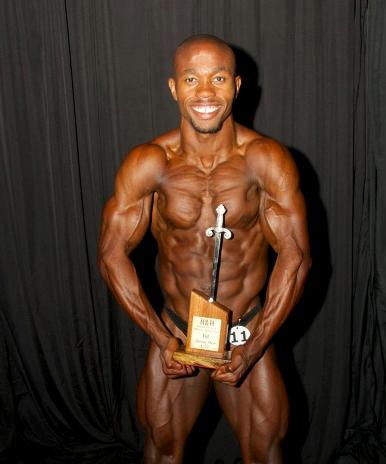 Quick Stats
Name:  Bhekumuzi 'Muzi' Maluleke
Age:  21
Height:  1,68m
Competition Weight:  72 kgs
Current weight:  74 kgs 
Current city:  Hatfield, Pretoria
Occupation:  Sports Science Student
How long have you been training consistently for and how did you get into this lifestyle?
I started training in January 2007 when I was in high school, this was a result of a soccer injury to my right knee so resistance training was part of the rehabilitation, however,
"I realized that in resistance training the results are much more under your control, and this increased my self esteem and confidence,"
as such the love of resistance training grew and became much stronger to such a point that I always asked myself about the processes of tissue response to training which lead me to studying Sports Science.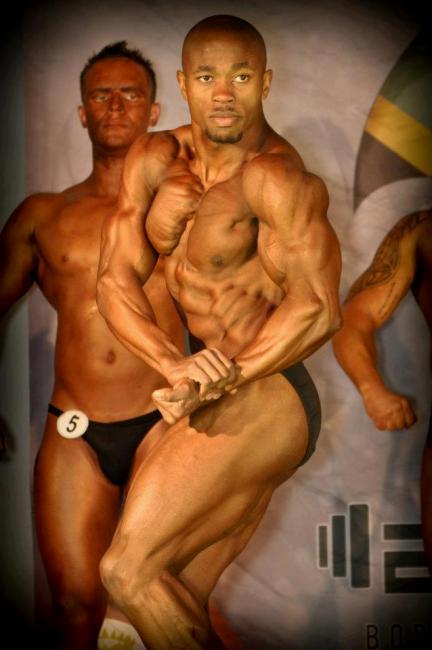 What do you love about it and what keeps you motivated?
One thing I love about Body Building is that you can see how your body responds to different intensities, different calorie intakes and most of all is that, the results are based on the amount of effort you put in.  What motivates me each day at the gym is Mr. Lee Haney, who said "the muscle and the mind has to be one, in order for one repetition is equal to two".
What competitions have you competed in and your placings?
2008
Soweto united bodybuilding competition (first competition), 4th
2009
under 21 Mr. Physique, 1st
2010
under 21 IFBB Gauteng north novice champs, 1st
2011
under 21 IFBB Gauteng champs, 1st
under 21 USN Rainbow classic, 1st
 under 21 Boksburg classic, 1st
under 21 WBBF SA Champs, 1st place and overall juniors winner
under 70kgs WPF, 1st place and overall winner
under 21 IFBB SA CHAMPS, 4th
under 21 IFBB Muscle evolution, 4th
2012
under 23, IFBB M&M classic, 1st
under 23, IFBB H&H classic, 1st
under 21, Boksburg Classic, 1st
under 23, IFBB Gauteng north champs, 1st
under 23, IFBB SA Champs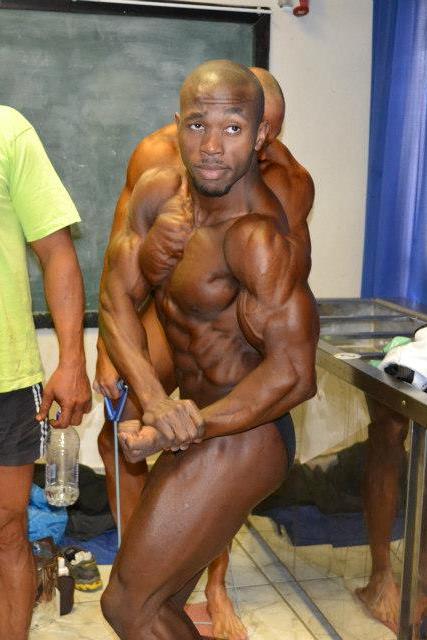 What are your future plans?
Currently I am building a base of knowledge during my years as a junior and in the next four years I see myself competing in the under 85-90 Kgs senior division, and career wise I am going to practice as an Exercise Physiologist in the field of sports science so that I may also add value to the SA bodybuilding population as a source of information and research some of the misunderstood concepts within the sports and fitness industry.
Take us through an average day of yours:
When I wake up I prepare my first meal of the day, and from there onward I eat every 2.5 hours.  My normal day is as follows:
Classes from 8:30 am – 13:30 pm in the afternoon (but cardio at 10 am between my classes)
1 hour nap between 2-3 pm
3 – 5 pm studying
Gym at 5:30 – 7 pm
Then 8-12 pm its studying again.
I spend most of my social life by means of internet chat-rooms as I tend to distance myself from those who don't live a similar lifestyle like mine.
"I solely believe in dedication, discipline and dieting (3 D'S) when it comes to body building."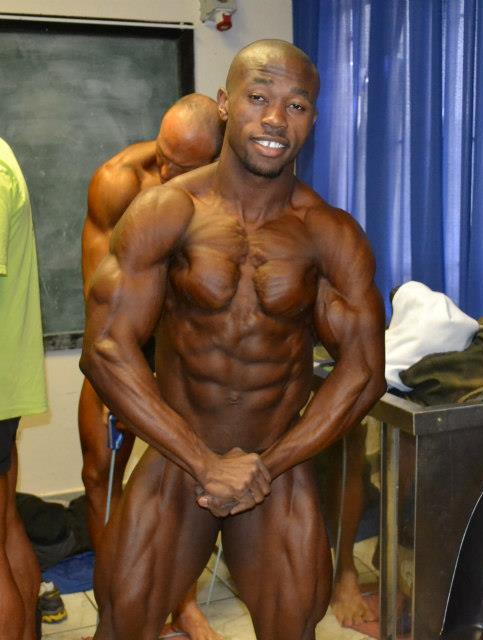 Give us a brief description of your philosophy on your diet:
My diet is as follows:
Meal 1: 1 cup of Oats + 6 egg whites + 1 cup of coffee + animal cut
Cardio: 30 min
Meal 2: 1 cup of mashed sweet potato + I can of tuna
Meal 3: 1 cup of brown rice or 6 baby potatoes + 200 g of chicken breast + animal cut
Meal 4: 1 cup of mashed sweet potatoes + 1 can of tuna
Meal 5: 6 egg whites and 2 slice of Rye bread + 1 cup of coffee (30 min before gym)
Gym.
Meal 6: 250 g of hake fish + 200 g of mixed vegetables or 200 g of broccoli
Meal 7: 250 g of hake fish or chicken breast + 200 g of mixed vegetables
Before bed: 1 teaspoon of natural peanut butter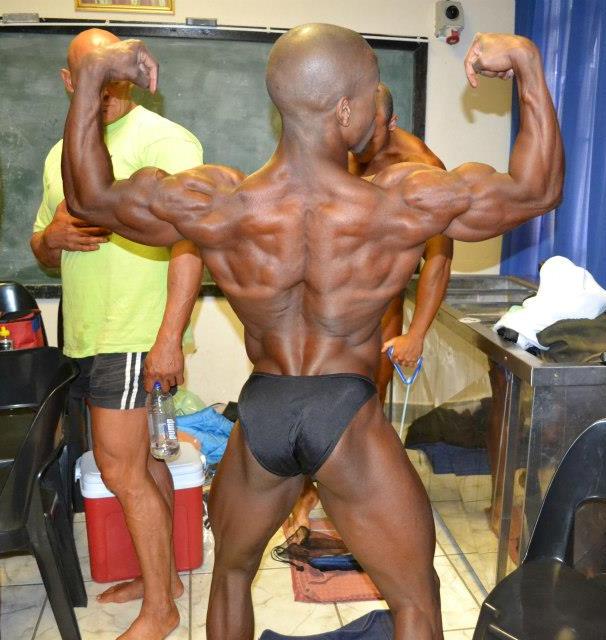 What supplements do you use if any?  And do you have a favorite brand?
During in-season I only use fat burners as I approach my prep like Shawn Ray, "supplements are an insurance policy, used when you cannot get hold of real food", and I prefer universal animal cut (it gives me good results and a placebo effect) and when I take a break from it I substitute with muscle-tech hydroxy-cut.
What's your favorite form of cardio?
Cross-cycling, hand cycling and treadmill incline walking and I do Interval training or repetition training in one of the exercises once a week.
What would you say are the three best exercises you can do?
Reverse-grip French-curl
Back-squats
Hack squats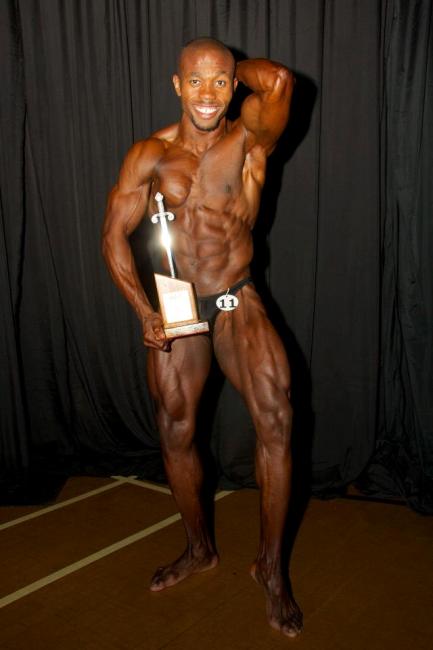 Which do you prefer and why.  Today's bodybuilders like Jay Cutler and Phil Heath, or the smaller physiques like Frank Zane.
I prefer current Bodybuilders in terms of physiques, but my favorite bodybuilder is KAI GREENE, his philosophy towards the sports has changed my life, but when it comes to information source I prefer, the old dogs, like Shawn Ray, Ronnie Coleman, and Lee Haney, because these guys demonstrate the importance of the amount of effort you have to put in, in order to be the best you can be.
Favorite Quote:
"Muscle and the mind has to be one, in order for one rep is equal to two" by Lee Haney.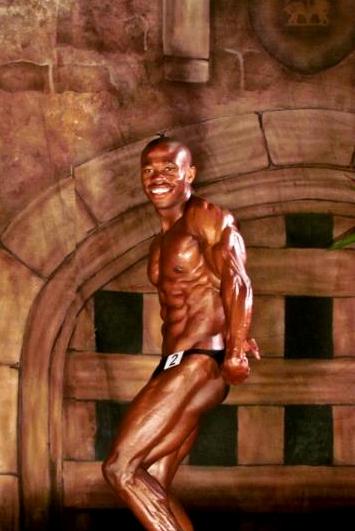 One piece of advice for someone wanting to change their lifestyle and achieve their ideal physique?
Patience is the name of the game; remember that each time you do something your body records it and neural adaptation has to occur first before you can see the physiological changes.
Where can people get hold of you?
Email address: b19maluleke[at]gmail.com