CBD oil and many Hemp products have taken the world by storm, and as a result there are many interesting and useful products on the market.
What is CBD oil and what are some of its benefits? Some time ago when I heard the term 'CBD oil' I immediately thought of cannabis or weed, and that it just induces the same high or effects that they would. I was quite mistaken – while CBD oil is derived from hemp seed oil, it contains no THC.
CBD Oil supposedly has a range of health benefits including potential anti-anxiety, pain relief, and sleep-promoting benefits, and contains no THC (the psychoactive compound that produces a high). Taking CBD Oil therefore won't give you a high.
CBD Oil is a general health supplement. Research into its beneficial properties focuses on its potential anti-anxiety, pain relief, and sleep-aid properties. Credé CBD oils are manufactured in South Africa, in a GMP certified pharmaceutical environment. All the products in the Credé range comply with the latest guidelines on CBD manufacturing and marketing, as set out by the South African Health Products Regulatory Authority (SAHPRA), and batches of CBD oil are tested by an accredited South African laboratory.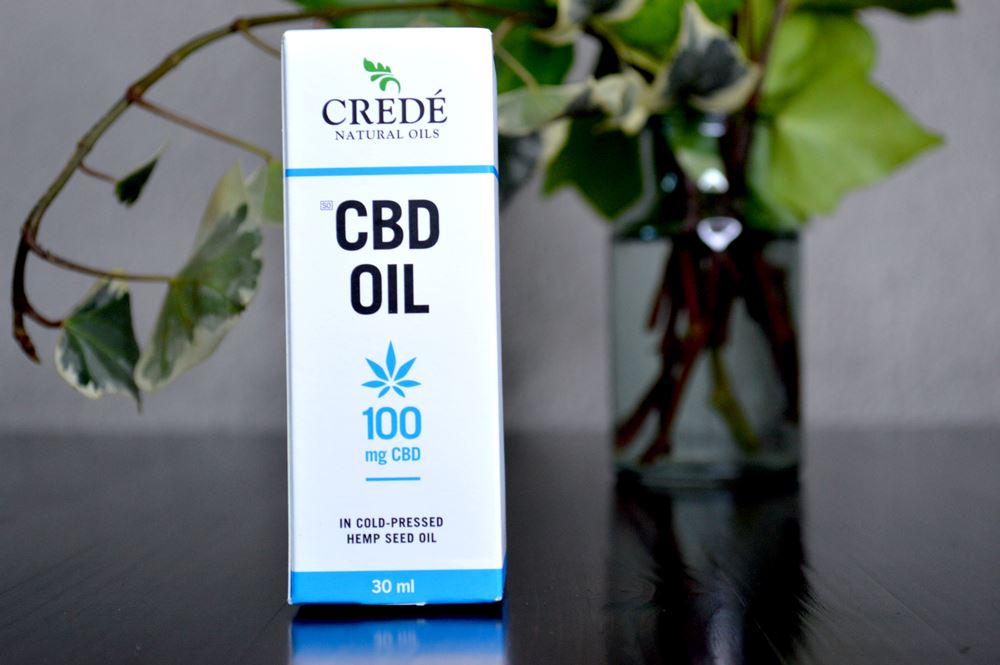 This means that products made from Hemp CBD don't make you high, but offer numerous therapeutic benefits to humans and other mammals.
While there are some studies that have been done, there are not many because of the obvious reasons surrounding the laws on CBD oil (that have changed, thus being able to sell the oils now), but many people have spoken of the positive effects that they have experienced while using the oil.
The CBD itself is shelf-stable and does not need to be refrigerated. While not necessary, refrigeration may help extend the shelf-life of the cold-pressed hemp oil.
Cannabidiol (CBD) is a phytocannibinoid found extensively in the plant material of the cannabis plant. It is extracted from the stems and leaves of the hemp plant through CO2 (carbon dioxide) extraction, and isolated from other cannabinoids (such as THC) to ensure a 99.9% purity. The CBD isolate is then carefully introduced to a hemp seed carrier oil.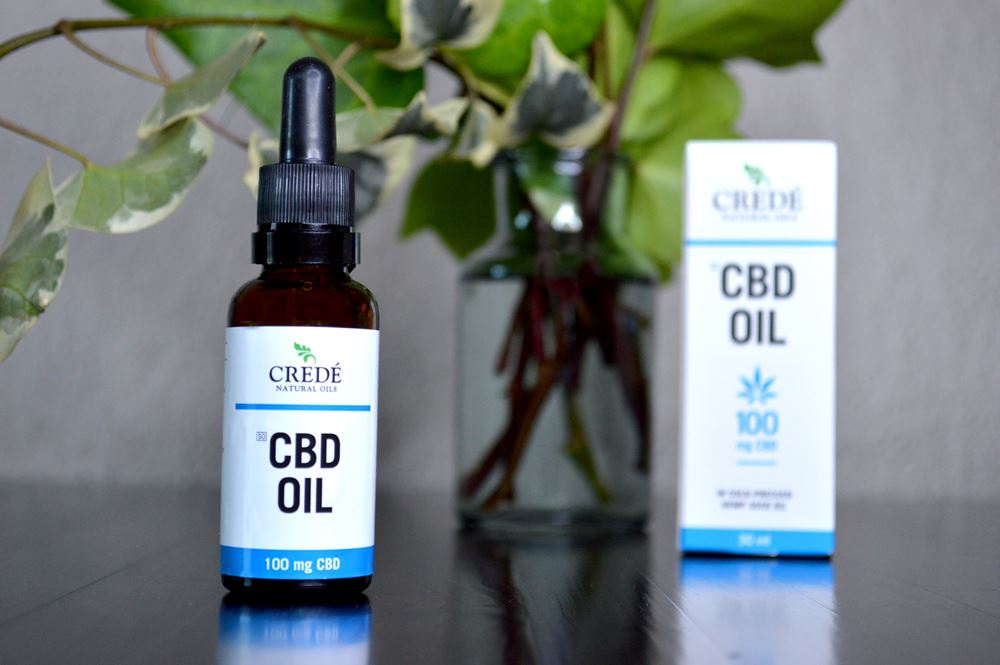 Credé Natural Oils 100mg CBD oil
I was fortunate enough to be able to try the 100mg CBD oil from Crede Oils for a month and document some of my findings.
Credé Natural Oils is a proudly South African manufacturer of a range of market-leading health food products, including the Credé Natural Oils range of cold-pressed and organic oils and the OhMega range of nuts and nut butters. The company was founded by Jutta and Helfried Credé, a German couple who moved to South Africa in the early 1980's with their seven children.
As the business grew, the family converted an unused guest cottage in their back garden into an oil press and bottling site, and the seven children grew up pressing oil alongside their homework, on weekends and during school holidays.
Pros of the CBD Oil
To start off, I think it is worth noting that CBD oils do not act right off the bat. It does take a few days for your body to 'get used' to it and for it to start to feel the effects, this also differs from person to person. The oil is also not a miracle worker, so try not to go into it thinking it will solve all your sleep or anxiety problems and you will be rid of all anxiety for instance. It will take some of the edge off, which will still be quite helpful.
I thought I would briefly focus on 3 main aspects:
Sleep. Lately I have been having a hard time having deep quality sleep. I do not have such a problem falling off to sleep, but I tend to wake up far earlier than I should or not sleep as well as I should throughout the night. While using the oil, I did feel a bit of a change in terms of the quality of the sleep for sure. In terms of consistency, there were still a few nights where my sleep was not as deep but overall there was quite a noticeable difference.
Anxiety/stress. In terms of anxiety or stress, (you know, where your mind works against you and overthinks things!), I did feel a difference when taking the CBD oil, though I felt that the timing of when to take it was quite important, and played quite a big role in terms of me feeling any effects (more on that below). It does induce a sort of slight calming effect on you, so I can see how this would certainly help with anxiety and stress.
Recovery. I cannot really say if I felt a huge difference in terms of muscle recovery (independent from the deeper sleep) but I feel I need to use it for a longer period of time, while also being dependent on the training I would be doing.
As I said above, I felt that the timing of when to take the CBD oil was quite important for me. I was taking 2 1ml drops twice a day and I played around with a few times such as having the first drop mid morning and then the second one mid afternoon/evening. With this scenario I didn't really feel the effects. I then tried having the first drop first thing as I wake up and then again right before bed. I tend to feel more anxious early in the morning (weird I know), so when I took it at these times, I could certainly feel more of the effects.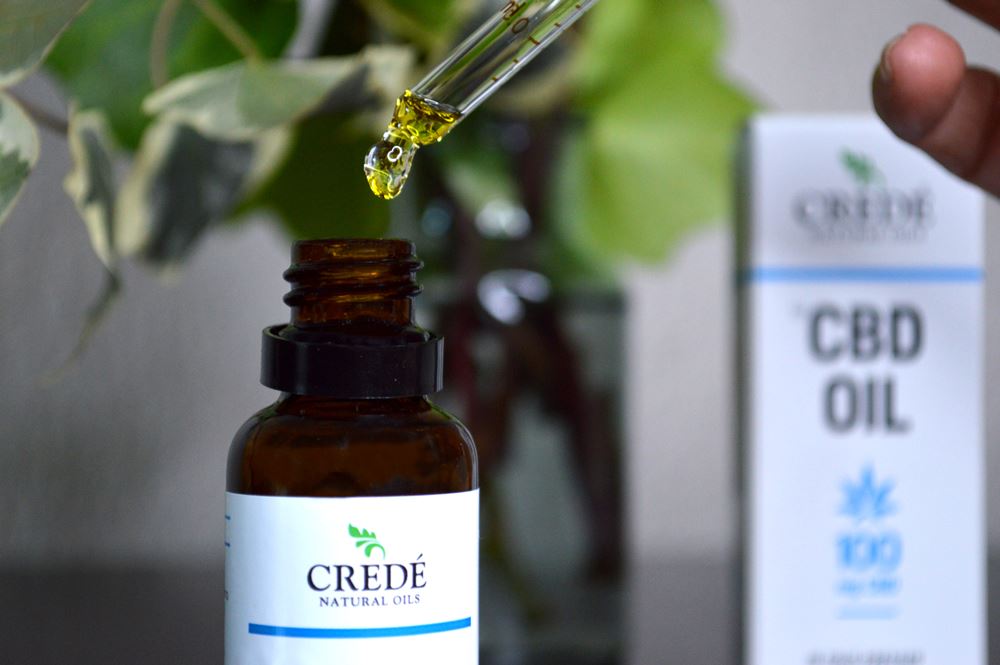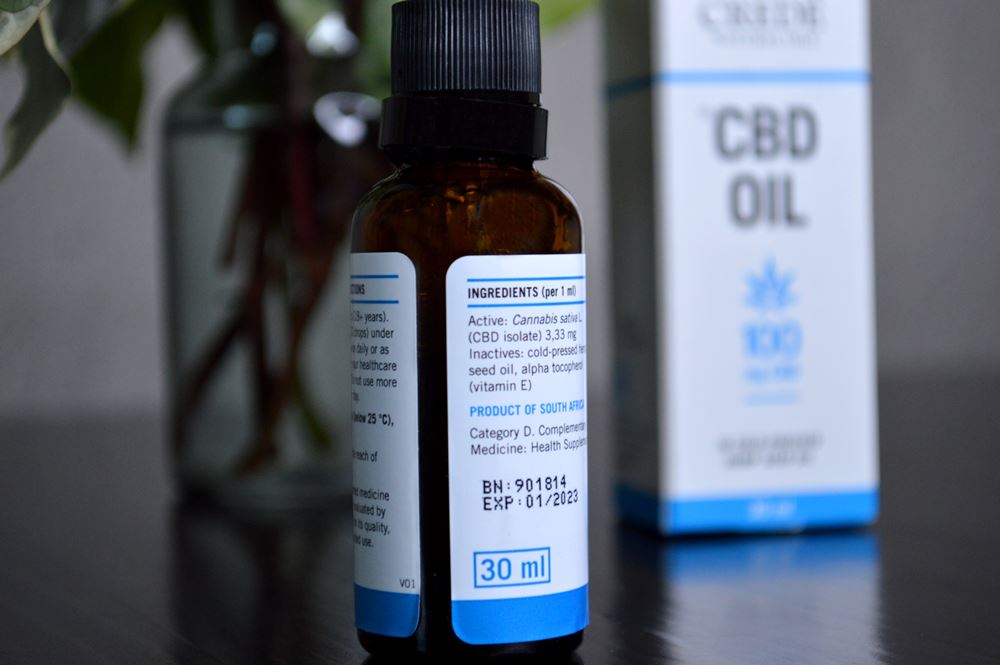 Cons of the CBD oil
I cannot really say that there are any negatives or cons to taking the CBD oil. Something to be aware of, is that everyone reacts differently, so while you may experience tremendous benefits, someone else may experience much milder effects. This all depends on how your body adapts and reacts to the oil. There are various strength sizes, so you may need to see which size is best for you and will work better for you.
Pricing and Orders
Crede Oils supply CBD oil in the following pack, and strength sizes:
30ml and 100mg CBD
30ml and 300mg CBD
30ml and 600mg CBD
The prices range from 159.99, 319.95 and 399.95 on special at the moment! Normal prices range from 199.95, 399.95 and 499.95.
Check out their website for more, as well as for a whole range of other products such as various nut butters, flours and other oils!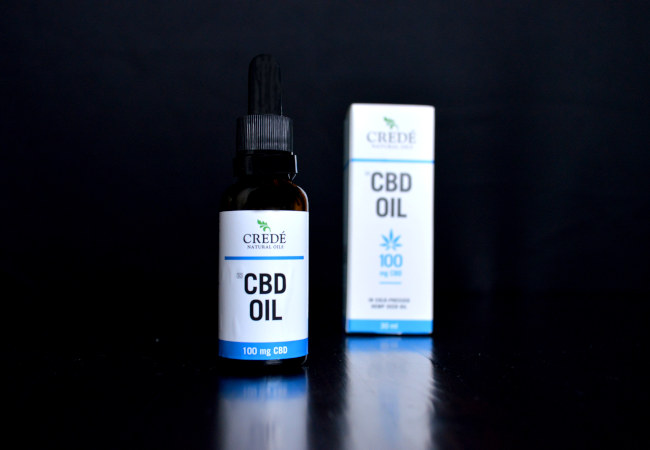 All orders can be done online via their website and shipping is around +-R100 for orders under R400.
You May Also Like: