Contents: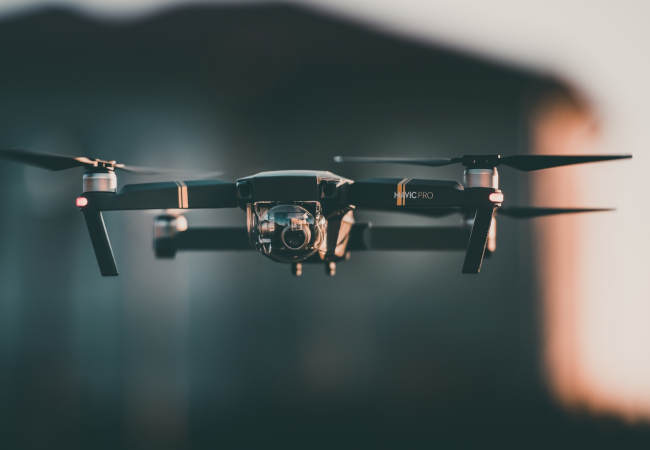 Choosing the best 5-inch FPV racing drone kit necessitates a careful analysis of numerous components and specs in order to gain greater control and customizations. A carefully hand picked kit will not only improve your piloting abilities but also provide you the dexterity and agility required to maneuver challenging courses faster than rivals. Here is a basic guide to choosing some of the best 5 inch FPV racing drone kit parts for higher control.
Why control is the key element of FPV racing drone?
Control is the key element of FPV racing drones. FPV racing includes negotiating confined spaces, making quick moves, and competing with other racers. For the drone to travel at fast speeds, avoid obstacles, and maintain stability during steep turns, precise control over its motions is essential.
The FPV drones with higher control can also ensure a higher level of safety. Due to the fast speeds and close proximity to objects, FPV racing can be dangerous. With precise control, pilots can minimize drone damage and keep participants and spectators safe while avoiding collisions and crashes.
Overall, control is a foundational aspect of FPV racing drones because it directly influences a pilot's ability to maneuver through challenging courses, compete effectively, and enjoy the thrilling experience of racing from the drone's perspective.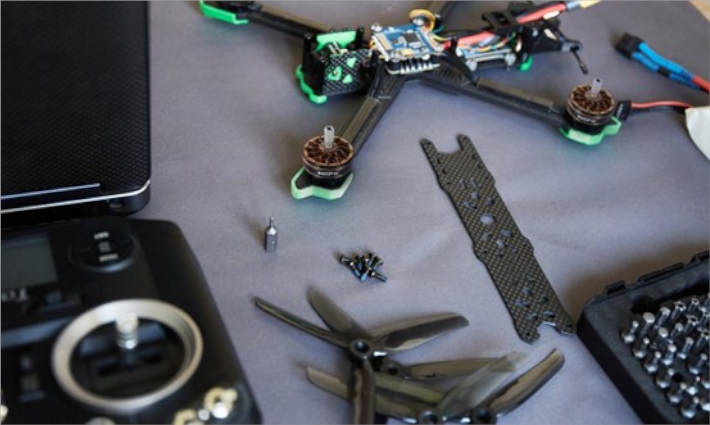 How to choose the best 5 inch FPV racing drone kit for higher control
The MEPS SZ2207 Motor's very high efficiency at mid-range throttle settings is what distinguishes this motor. While preserving battery life and enabling longer flight hours, it seamlessly maintains a smooth and responsive flight experience. However, efficiency isn't everything. It was expertly constructed with strong components and precision engineering for higher control. The MEPS SZ2207 FPV drone motor is a wonderful option if you're looking for a motor that combines efficiency and power.
Some of the features of it are:
Light and Quick. Aluminum alloy 6082 and TC4 reinforced titanium alloy shaft guarantees its light and enhances its propulsion and speed.
Durable and Impact Resistance. N52H arc magnets and 12.9-grade hexagon socket screws provide excellent balance and high stability.
New Propulsion Design. Born with agility and extreme corner shifting speed, with ease whether in straight-line speeding or corner shifting.
Professional FPV Racing. Elaborately designed for the harsh environment of professional racing and racers' extreme demand for a sense of control.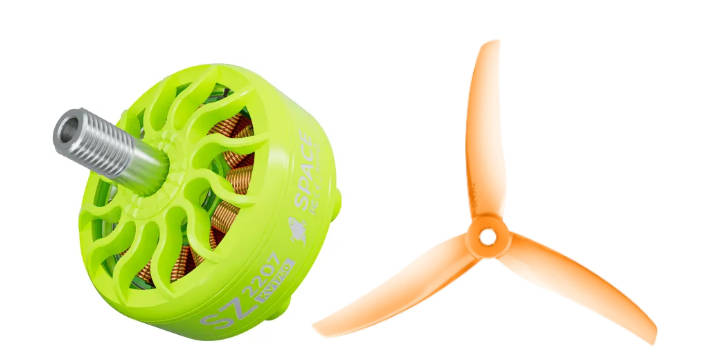 Any FPV drone must have propellers since they control the drone's power, smoothness, and responsiveness. These customized airfoils come in various sizes, forms, and blade counts and are attached to the motor hub. The MEPS SZ4942 Racing Drone Prop can optimize the performance of your FPV drone.
Some of the features of it are:
Its special blade design provides greater thrust.
Smooth surface reduces wind resistance.
Polycarbonate material with better durability.
3 GEPRC Frame
The GEPRC Mark5 Pro DC O3 Frame is made to be strong and resilient. It has a 130 gram weight, 225 mm wheelbase, with options squashed X and deadcat layouts. With a sturdy aluminum frame, 2.5 mm carbon top and bottom plates, and 5 mm thick arms, it exudes superb build quality. The GEPRC Mark 5's camera cage is made of aircraft-grade 7075 alloy aluminum, which is stronger, tougher, and more resilient than carbon fiber counterparts. This metal design gives improved durability in the region that is subject to the majority of impacts. The "truck bed" shape also allows for larger batteries, extending flying periods.
With its split top-deck design, the Mark5 makes it simple to access electronics without taking off the complete GoPro mount. The bottom plate and metal brace are joined by the top plate, adding stiffness and flexibility. Similar to the ImpulseRC Apex, this two-plate design has various benefits, including a centered center of gravity, improved rotation, and increased longevity.
The lightweight arms are attached to the frame with just two screws per arm to create a sturdy structure. The 10mm broad carbon arms are 5mm thick at their narrowest point, guaranteeing a sturdy and well-made frame.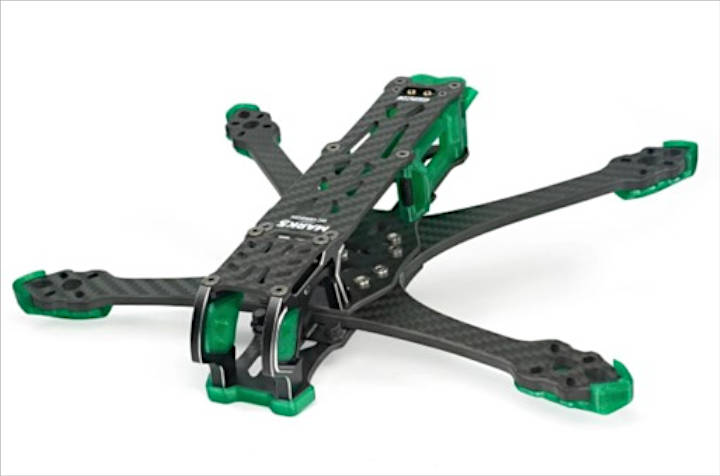 4 SpeedyBee F4 stack
SpeedyBee F4 Flight Controller Stack might be the best value stack you can get for better control. It offers most, if not all the modern features one would want in a standard FPV drone, and it's also suitable in fpv racing.
Some of the advantages of SpeedyBee F4 Flight Controller Stack are:
Powerful 50A 4-in-1 ESC. Built with the robust BB21 MCU and large motor pads for easy soldering. Built with Japan-made filtering SMT capacitors +onboard TVS protective diode, brings a smooth flight experience.Real 50A output, ready for your baddest 6S motors.
Onboard Battery Life Indicator. Built with a 4-level LED battery indicator, now you can fly anywhere worry-free – even without your lipo checker!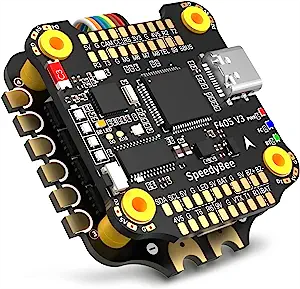 5 Happymodel Receiver
The Happymodel 0.42g Tiny 2.4GHz Express LRS EP1 Nano Long Range Low Latency Receiver is equipped with low latency and a high refresh rate. They are very suitable for FPV racing and long range FPV cruising. You can reach incredible range with this very little receiver, even on par with Crossfire, Tracer, or Ghost. Search Crossfire vs. expresslrs on YouTube to hear what Joshua Bardwell has to say. Don't just take my word for it.
6 SpeedyBee VTX
The Video Transmitter (VTX), which wirelessly transmits camera images to FPV goggles, is an essential part of the FPV system. In addition to extended range and high output power, consider a 5.8GHz VTX's compact size, features, channel support, and correct transmitting frequency to ensure optimal flying performance and little to no disturbance for other pilots. The SpeedyBee TX800 5.8G FPV Video Transmitter is a suitable choice for FPV racing.
Pit Mode Support. When you are flying in the same field with other players, PitMode can make you more calm to power up the aircraft for parameter adjustment without disturbing other players
Side LED Indicators. 3 kind of color LED indicators help you know the intuitive status of the channel, band and the power.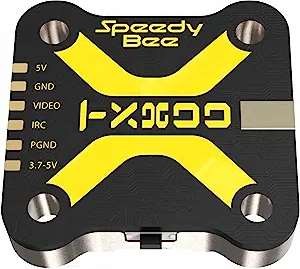 7 Foxeer Antenna
Your FPV system's range and signal strength are decided by the FPV antennas you use. It might be confusing to select the best antenna for your particular setup with so many various types of antennas available on the market. Foxeer 2pcs FPV Antenna Lollipop (5.8G 2.6dBi) Super Mini RHCP Antenna SMA Male is one of the best FPV racing drone antennas for higher control.
Exquisite workmanship, manufactured and tested to highest standards. Very good class range and signal quality.
Body adopt imported PC+ABS material, which can withstand high strength impact.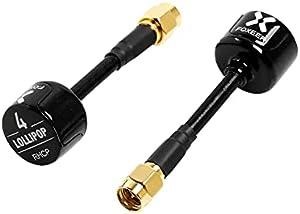 8 CNHL Battery
For FPV drones, LiPo batteries are a fantastic power source since they offer significant energy storage and delivery capacity. However, they can provide safety issues if not handled properly.
CNHL Black Series 1300mAh 6S Lipo Battery (22.2V 100C) is recommended for a FPV racing drone kit. A discharge rate of up to 100C (Burst 200C) is provided by the high-performance CNHL 1300mAh 6S lipo battery, model number XT60. Fast charging and rapid high voltage discharge capabilities give it a long cycle life.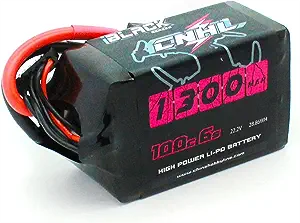 9 iFlight FPV Goggles
Exploring the world of FPV drones can be thrilling, but the entire experience depends on selecting the best FPV goggles. Finding the ideal set of goggles to meet your needs might be difficult with so many systems available, like Analog, DJI, HDZero, and Walksnail Avatar. IFlight FPV Goggles with DVR Function 5.8G (40CH 4.3inch 800x 480) Diversity Video Headset come with advanced auto-searching function and show you the working frequency on screen.
iFlight FPV goggles (4.3 inch) 480*272px HD high brightness LCD.
Built-in super sensitiveness 5.8GHz 40ch receiver, especially with Race Band includes race frequency.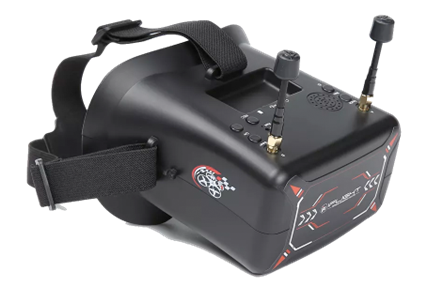 10 RadioMaster TX12 MKII Transmitter
RadioMaster TX12 (MKII ELRS 16CH Support OPENTX and EDGETX) Remote Control Transmitter for RC Drone is recommended. The internal RF module options include ExpressLRS and CC2500 (mostly for Frsky D8 and D16 protocols), and you may select either Mode 1 or Mode 2.
It has built in charging, USB charging and a data port.
Charge your battery without removing it.
Built in voice support, CC2500RF CHIP.
Supports Micro SD card.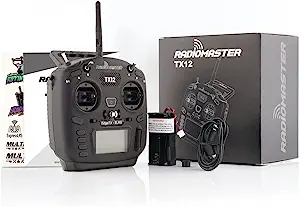 11 FOXEER FPV Camera
A crucial part of FPV drone systems is an FPV camera, which records real-time video and transmits it to the pilot's goggles or monitor. These tiny, light-weight cameras offer incredibly low latency and a wide dynamic range, giving FPV drone pilots the crucial visual data they need to maneuver and navigate. FOXEER FPV Camera Razer Mini 1/3 CMOS HD 5MP 2.1mm Lens, owns a wide dynamic range, excellent features and super image sensor.
Wide Dynamic Range. 1200TVL with 90db WDR, it performs beyond your imagination under complicated conditions including sunny day, cloudy day, indoor, night with well illumination, even scarcely visible twilight.
Excellent Features. Lower latency, separate OSD, 0.0001lux illumination ,NTSC/PAL switchable, 16:9.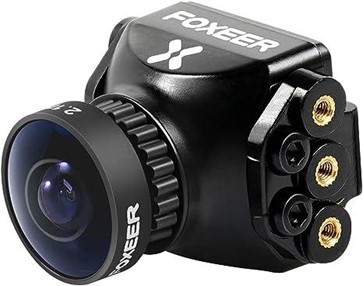 So there you have it, hopefully this list of recommendations will help to get you going with your FPV racing drone. There are many parts to choose from and customizations that can be done. Remember to start small, and with time and experience you will be able to slowly upgrade different parts and features.
You May Also Like: