Have you heard of CBD oil? If you haven't you are probably not too active on social media or the internet (that's a good thing). So what is CBD oil and what are some of its benefits? Some time ago when I heard the term 'CBD oil' I immediately thought of cannabis or weed, and that it just induces the same high or effects that they would. I was quite mistaken – while CBD oil is derived from hemp seed oil, it contains no THC.
THC comes from the leaves and flowers of the cannabis species known as marijuana and has long been classified as illegal in many countries due to its psychoactive properties. On the other hand, CBD used by Alpha CBD is extracted from another type of cannabis plant known as hemp. This is because molecular CBD is the same whether it is sourced from hemp or from marijuana. However, hemp CBD products usually contain low traces (or zero) % THC and has no psychoactive effects.
This means that products made from Hemp CBD don't make you high, as well as offer numerous therapeutic benefits to humans and other mammals.
While there are some studies that have been done, there are not many because of the obvious reasons surrounding the laws on CBD oil (that have changed, thus being able to sell the oils now), but many people have spoken of the positive effects that they have experienced while using the oil.
To find out more, I would strongly advise reading up on the benefits and the effects of the CBD oil on the Alpha CBD blog as they cover a whole range of questions and provide pertinent information on it, and how it works with the endocannabinoid system.
Alpha CBD has a perfect concentration of 600mg of 99% pure hemp CBD in each 30ml bottle. Alpha CBD Drops contain a specially formulated balance of CBD, organically grown hemp seed oil and refined coconut oil, known as MCT oil. This product combines the benefits of pure hemp CBD with essential oils and natural extracts. What's more, it is easy to use as each bottle includes a dropper which contains up to 1ml and 20mg of hemp CBD oil.
0% THC and therefore non-psychoactive
Blended with natural essential oils and herbs
100% plant-based
High in Omega 6 and Omega 9
600mg hemp CBD
30ml (1ml and 20mg of 99% pure hemp CBD per dropper)
Can be used topically
Ingredients: hemp-derived CBD extract, organically grown hemp seed oil, fractionated coconut oil (MCT) and stevia to sweeten the taste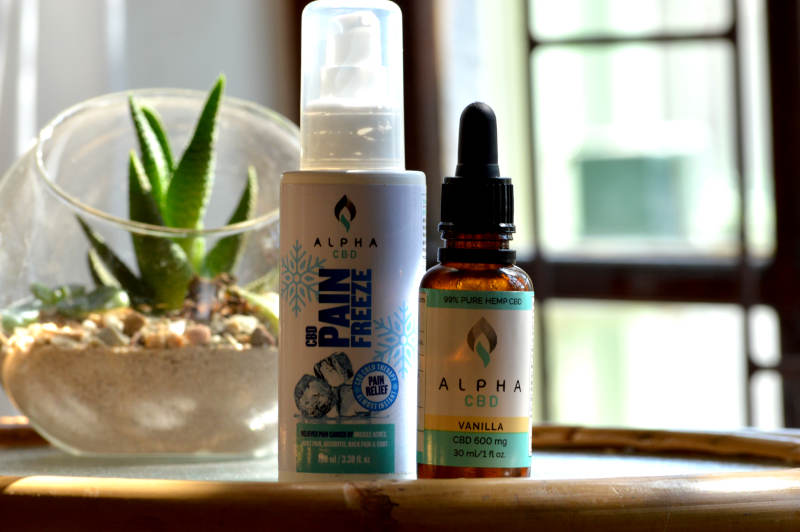 Pros of the CBD Oil
I noticed differences in 2 main aspects:
Sleep. From the first time I used the oil. I did feel like I had a deeper sleep. In terms of consistency, there were still a few nights where my sleep was not as deep/good but overall there was quite a noticeable difference.
Anxiety/stress. In terms of anxiety where my mind overthinks things and runs ahead of myself, I did feel a difference with this. I felt a lot calmer after taking the CBD oil, was able to 'just be' without having hundreds of thoughts taking over and could process things better. So if anxiety is a big thing for you, I would recommend trying this and seeing for yourself if it helps.
I cannot really say if I felt a huge difference in terms of muscle recovery (independent from the deeper sleep) but I could need to use it for a more prolonged period.
Cons of the CBD oil
For me, I seem to feel slightly nauseous sometimes, just after taking the CDB oil. This doesn't last long and within a few minutes it subsides. I have the same feeling when drinking hemp protein powders, so perhaps it is just my body reacting to something in it, I'm not entirely sure.
The CBD Pain Freeze gel
The pain freeze gel works quite well, and it is great that all the ingredients in it are more natural based ingredients such as Menthol, Eucalyptus, Peppermint, Arnica oil and more. When you apply it you feel a cool tingling sensation (hence the term freeze gel). The gel helps with muscle pain and inflammation, and does get to work almost instantly upon application.
There is a whole lot more information on the Alpha CBD website about the products so I would recommend reading it all to get a good idea and understanding of the products and what they are useful for.
Some of the positives of the gel include:
Almost instant pain relief
Cooling effect
Blended with natural essential oils & herbs
100% plant-based
For almost any kind of pain
Tested 2 times before we package it
Manufactured in Pharma Labs (GMP and ISO Certified)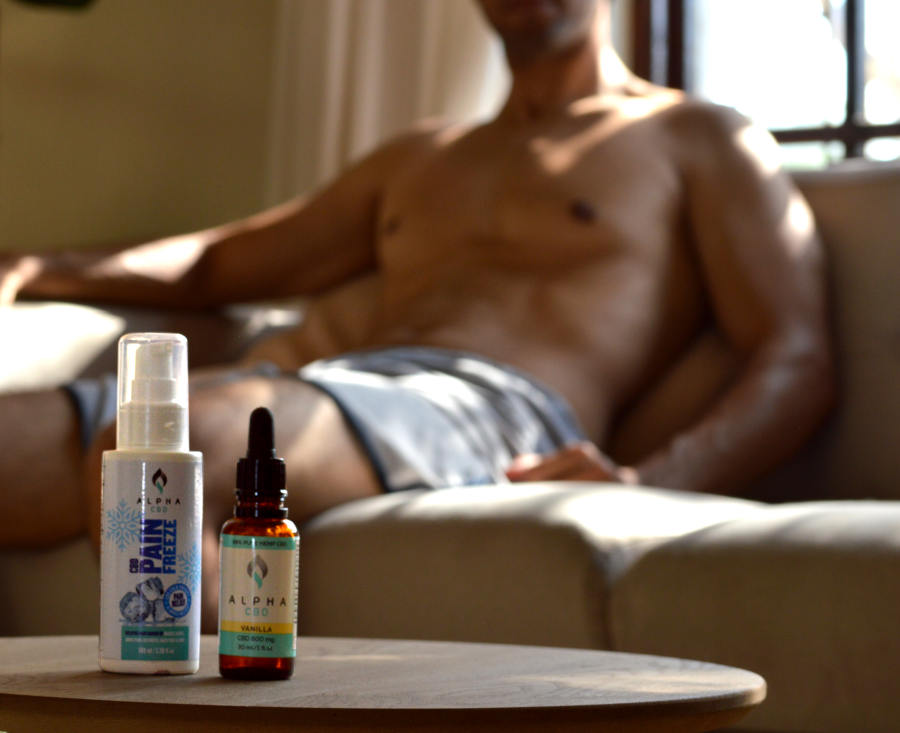 Pricing and Orders
There are various sizing options and quantities but the CBD oil costs R599 (30 ml, 600 mg), while the CBD Pain freeze gel costs R149 for the 50 ml and R288 for the 100 ml bottle. The 30 ml Cbd oil will last you a month taking 1 ml a day.
On their website Alpha CBD do offer various combo deals that you can look at depending on what you want to get. They have also introduced a new skin care range.
All orders can be done online via their website and shipping is around +-R99. I chatted to Bruce, who is the owner of the brand. He was incredibly helpful and ready to assist me in any way that he could as well as to provide me with any information I needed on the products.
You May Also Like: