Recently I posted a short video of some of the cosmetic things (like face cream and under arm deodorant) that I make myself. Something else that I always wanted to make myself, was soap, and shampoo, but making soap with a texture similar to conventional soap is not so simple. Luckily I stumbled upon Puresimple's website and immediately sent them an email to inquire and learn more.
Little did I know I would get way more than I bargained for, receiving a whole lot of useful information to all my questions from the owner Sandra, who is just full of knowledge and passion about what she does.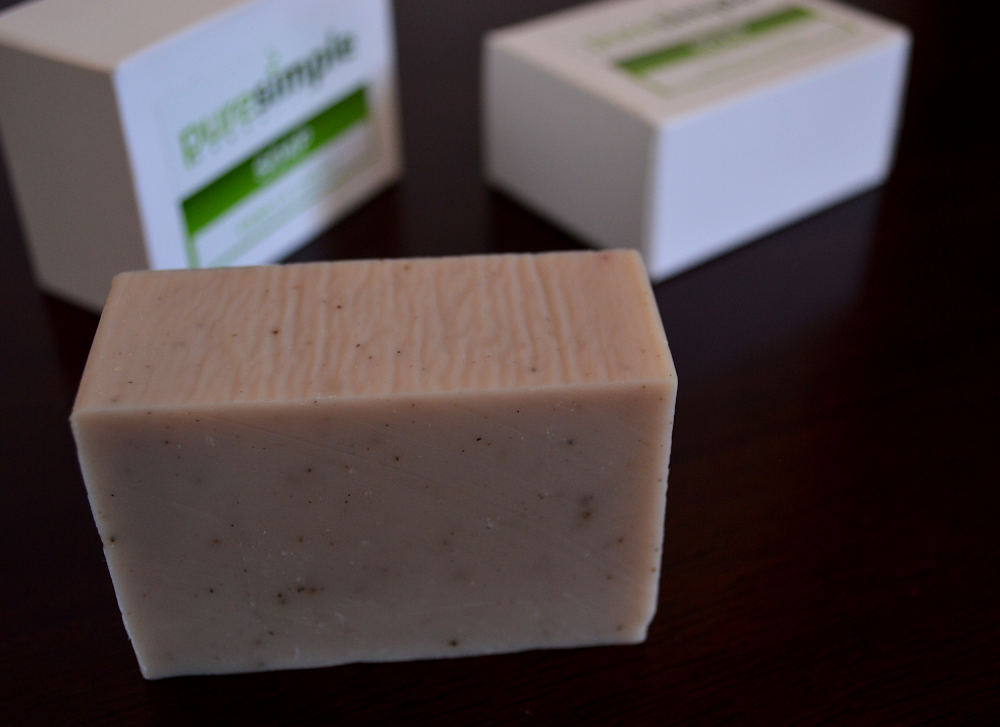 So I decided to get one of the soaps to try as well as some liquid castille soap to use for laundry and cleaning. Sandra makes a small range of different things that you can see on the website. Some of the products are also available on, Faithful to Nature and a few other stores.
The soaps are made with natural and minimal ingredients, such as shea butter, coconut oil and olive oil and thus are really soothing on the skin and do not have any harmful chemicals in them that most other cleaning agents do. The soap bars can also be used as shampoo and they work really really well.
After my first use I was hooked and doubt I will ever buy any 'commercial' soap or shampoo ever again. I previously used bicarb soda as a face wash/scrub and now alternate with this soap. It's really a great soothing face wash as well, and having oily skin myself I can say it does help.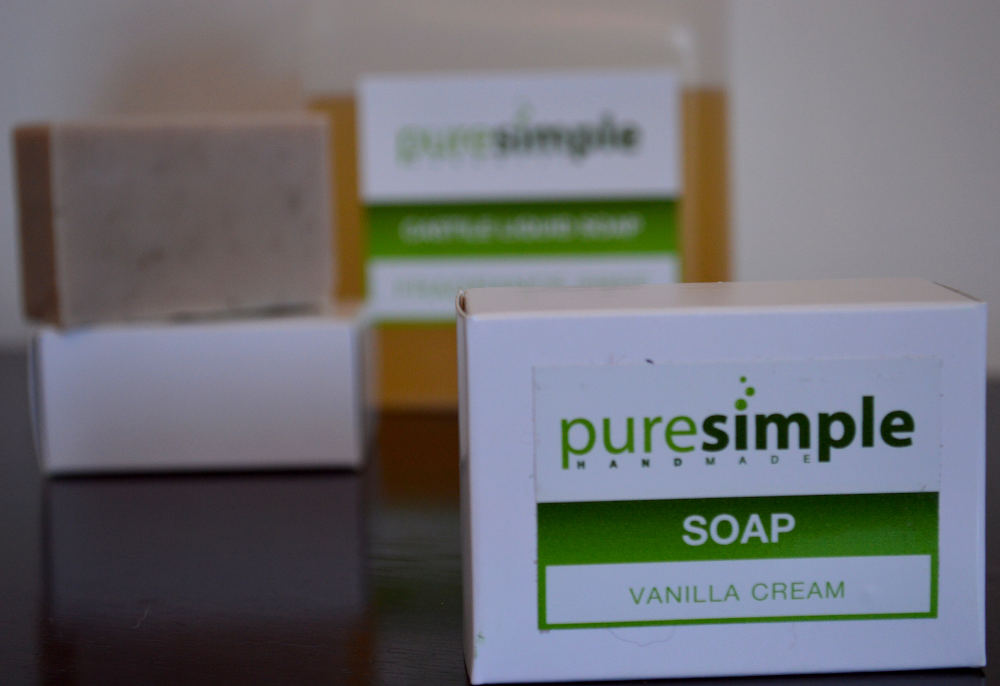 Everything is handmade by Sandra herself and there are various 'flavors' of soaps to choose from depending on what sort of smells you like. It is also great to know all the products are cruelty free and are approved by Beauty Without Cruelty South Africa. They are also Vegan, Biodegradable, Eco Friendly, and Grey Water Safe.
Do yourself a favour and give one of these soaps a try, you can even collect from her directly in Cape Town, or order online.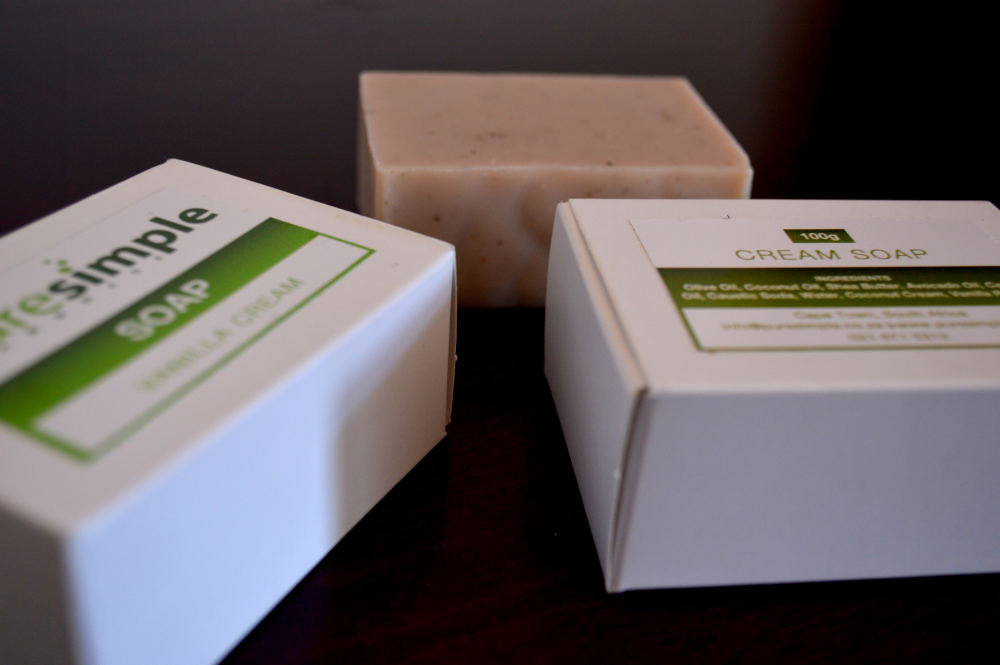 "Puresimple specialises in handmade pure vegetable oil based soaps, body butters & creams and household cleaners. The BATH and BODY ranges have been specially formulated to be mild and gentle on the skin whilst the HOUSEHOLD range has been formulated to clean thoroughly but gently.
All products are handmade and, where possible, ingredients are sourced locally to minimize the carbon footprint and to support environment friendly principles. All finished products are biodegradable and contain no artificial additives, synthetic surfactants, cosmetic fragrances, paraben-type preservatives, mineral oils or petroleum based ingredients.
Packaging has also been specially sourced to ensure that it is biodegradable and/or recyclable."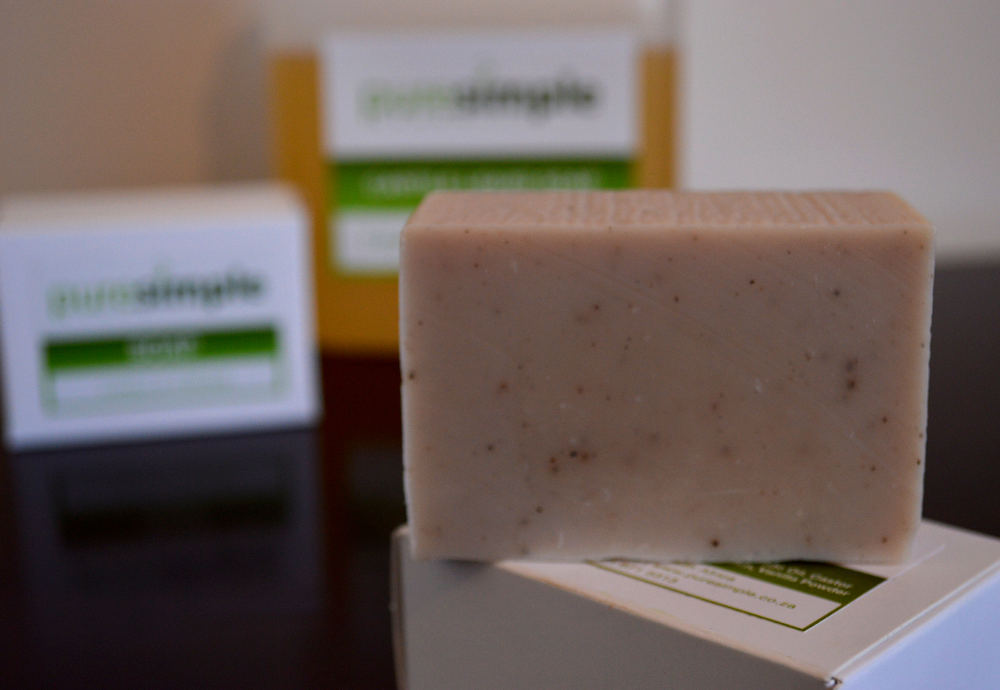 *A small side note: If you live in quite a hot area and the soap becomes not so solid, just put it in the fridge/freezer 🙂 It's also great using a cold bar of soap on your skin when it is so hot!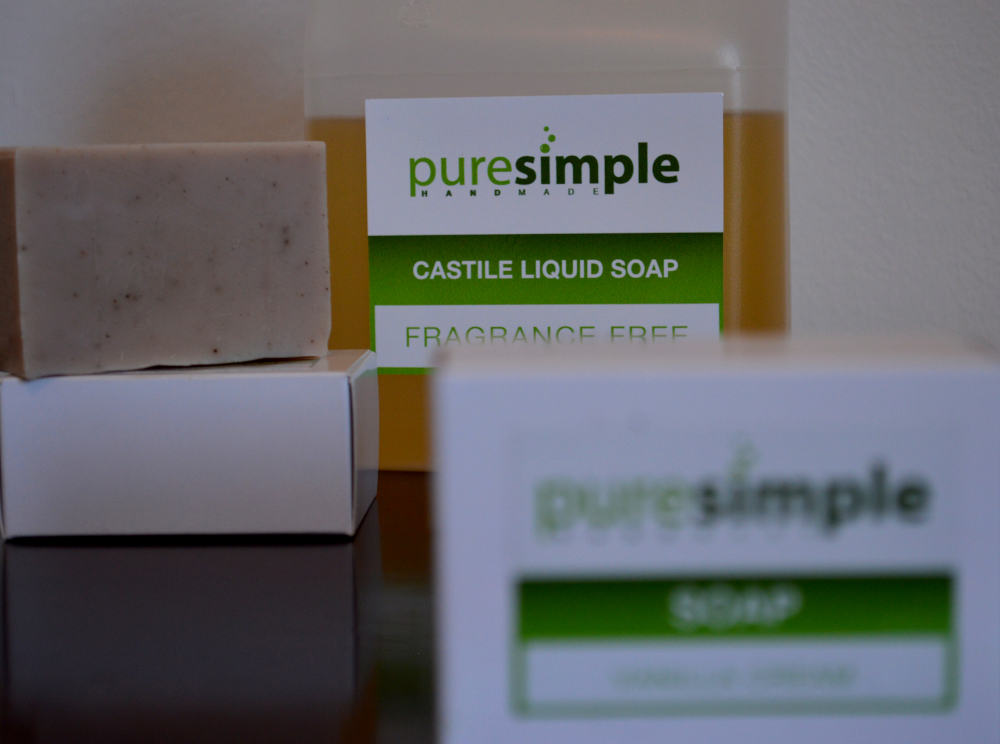 You May Also Like: