When you're training in the gym, you need a solid base to work from. That means that the connection between your feet and the floor needs to be secure.
And that is why it matters what you wear on your feet when you're lifting weights, more so when performing compound exercises like Deadlifts or Olympic lifts.
In this article, we explore the workout shoe market to bring you the top 5 weightlifting shoes available right now.
What To Look For in a Weightlifting Shoe
Grip
Look for a shoe that provides a lot of floor gripability in the sole. You don't want any lateral movement of the shoe when you're lifting heavy as this could cause injury and impaired performance.
Balanced Cushioning
You need a balance between comfort and support in your weightlifting shoe. Too much cushioning will compromise the secure, solid base that the shoe is meant to provide. You should especially avoid excess cushioning in the heel.
Heel Height
Some weight lifting shoes have elevated heels that are designed to provide better bodily alignment when squatting. The amount of heel height really comes down to a matter of personal preference. However the ideal weightlifting shoe height is between 0.5 and 1.2 inches.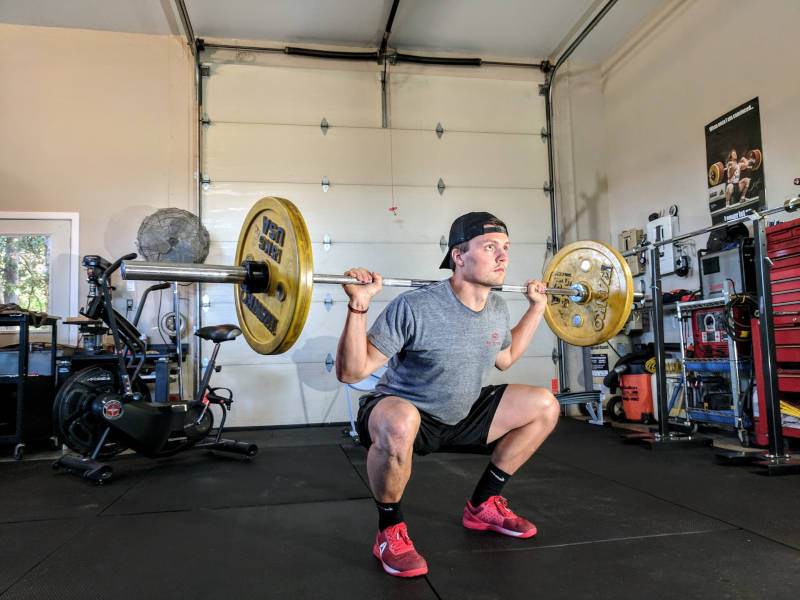 5 Best Weightlifting Shoes
Adidas Men's Powerlift 3.1 CrossTrainer
The Adidas Men's Powerlift 3.1 Crosstrainer excels in its provision of a wide sole to ensure maximum grip. The provision of a midfoot strap ensures that you are securely locked in to make for a very rigid, secure shoe. There is also extra ankle support and reinforcement through the midfoot area. The high density die cut wedge allows for an ergonomically advanced design and fit.
The Adidas Men's Powerlift 3.1 Crosstrainer is a very breathable, comfortable shoe. It features an air mesh tongue, collar and lining. Finally, the Adiwear outsole provides a high level of style and durability.
Nike Metcon 5
There are two big weightlifting exercises by which you can judge a shoe; the squat and the deadlift. When put to the test on those two compound moves, the Nike Metcon 5 for weightlifting comes through with flying colors. An ongoing challenge with weightlifting shoes has been that squats require a higher heel than deadlifts. The Nike Metcon 5 solves this dilemma with a brilliant but simple innovation – removable heel inserts!
The Metcon 5 has reworked the outer design over its previous version to provide greater grip on the floor. This is another extremely breathable shoe. It is a great choice both for pure weightlifters and those who train crossfit style.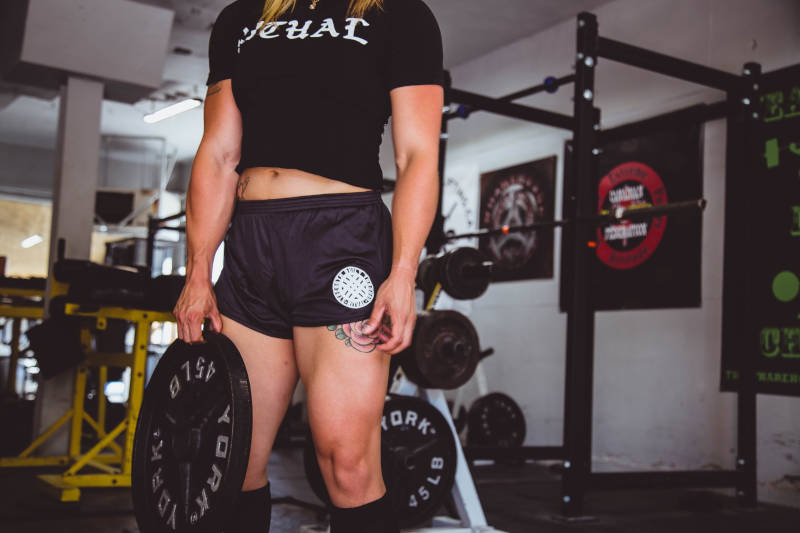 Inov-8 Men's Fastlift 325 CrossTrainer
Inov-8 claims that the Fastlift 325 is the lightest dedicated weightlifting that exists. Combining features of general fitness and weightlifting shoes, it is designed for CrossFit trainers who mix up such weightlifting moves as snatches with dynamic moves like box jumps. The body of the shoe is a mix of mesh and synthetic material. This makes it both breathable and light.
The Inov-8 Fastlift 325 has a Meta-Flex sole, which provides a solid groove in the sole from side to side. This enhances flexibility for plyometric exercises. However, the shoe is a little light on providing a super firm hold on the floor. This means that it is not the ideal choice if you are a dedicated heavy weight lifter.
The Fastlift 325 has a raised heel by way of TPU plastic tubes. A single metatarsal strap across the midfoot ensures solid lockdown.
Adidas Men's Leisttung.16 II CrossTrainer
The Adidas Men's Leisttung.16 II CrossTrainer is a strong, secure and visually appealing cross training shoe. The wide platform ensures a secure hold on the floor while the heel lift puts you in a better ergonomic position for squatting, with the heel being one inch higher than the heel. The micro-adjusting Boa closure keeps your feet and ankles securely locked in. This shoe has a synthetic woven upper and a TPU heel.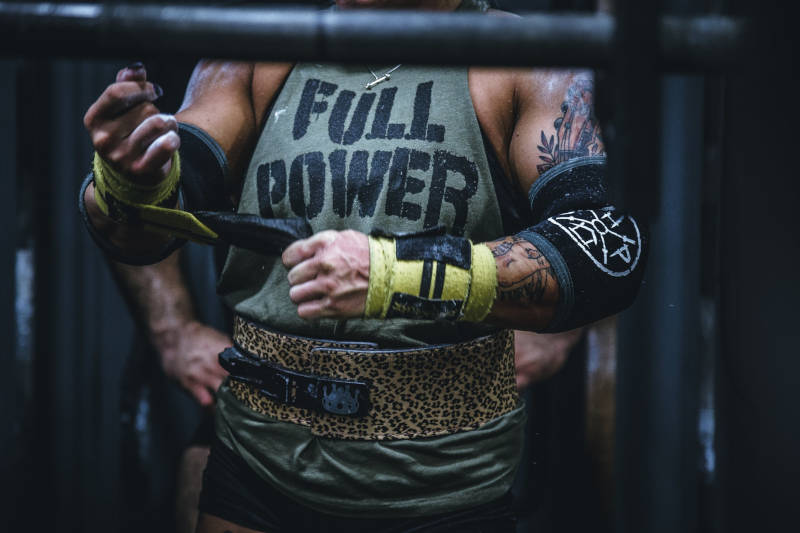 NoBull Men's Training Shoe
The NoBull Men's Training Shoe is a no frills piece of kit for serious weightlifters. This shoe provides you with an excellent mix of light weight, breathability, secure hold and flexibility. The upper of this shoe is made in a one piece trademarked Superfabric. High carbon lateral and medial guards ensure durability and strength for those one rep max workouts.
The NoBull Men's Training Shoe has been created for use in both an outdoor and an indoor training environment. That means you can go directly from squats to a run around the block with no footwear change!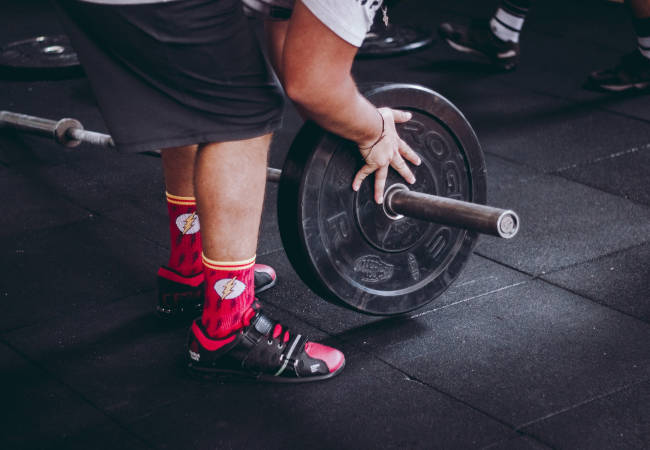 Weightlifting shoes
A weightlifting shoe is more than a gym fashion accessory. It is rather, an essential requirement for anyone who is serious about what they do in the gym. For pure weightlifters our top shoe is the Adidas Men's Powerlift 3.1, whereas for Crossfitters our recommended shoe is the Inov-8 Fastlift 325 CrossTrainer.
Photo credits:
You May Also Like: