Millions of people exercise every day in pursuit of better physical and mental health. Regular exercise can help you manage your weight, reduce your risk of cardiovascular disease and improve your mental well-being.
However, many people can find that the barriers to exercise outweigh the potential benefits. If you have a mobility-related disability, you may feel that you aren't welcome in gyms and sports clubs due to poor accessibility and a lack of accommodations. Fortunately, there are plenty of adaptations you can make on your own to ensure that you have a great workout and enjoy the physical and mental benefits of exercise.
1 Finding a Gym
Most people mindlessly head to the gym whenever they want to work up a sweat. However, many gyms are owned and run by able-bodied individuals who haven't made adequate accommodations. As a wheelchair user, this can be frustrating as you shouldn't worry about your safety just to get into the gym.
When looking for a gym, start with the necessities. Ensure that you can access all levels of the gym. Double-check that the staff is trained to use mobility aids like elevators and ramps before you sign up. You can also ask about other members with mobility disabilities, do they feel valued? Are they able to easily navigate throughout the space? Once you have the basics covered, refine your search by looking for equipment that suits your needs. Do you want to work with free weights or machines? Is the equipment you want to use accessible, and has the gym made reasonable accommodations to ensure that you can use the equipment without assistance? Even small changes — like equipping each deadlift platform with a jack — will make a huge difference to your experience.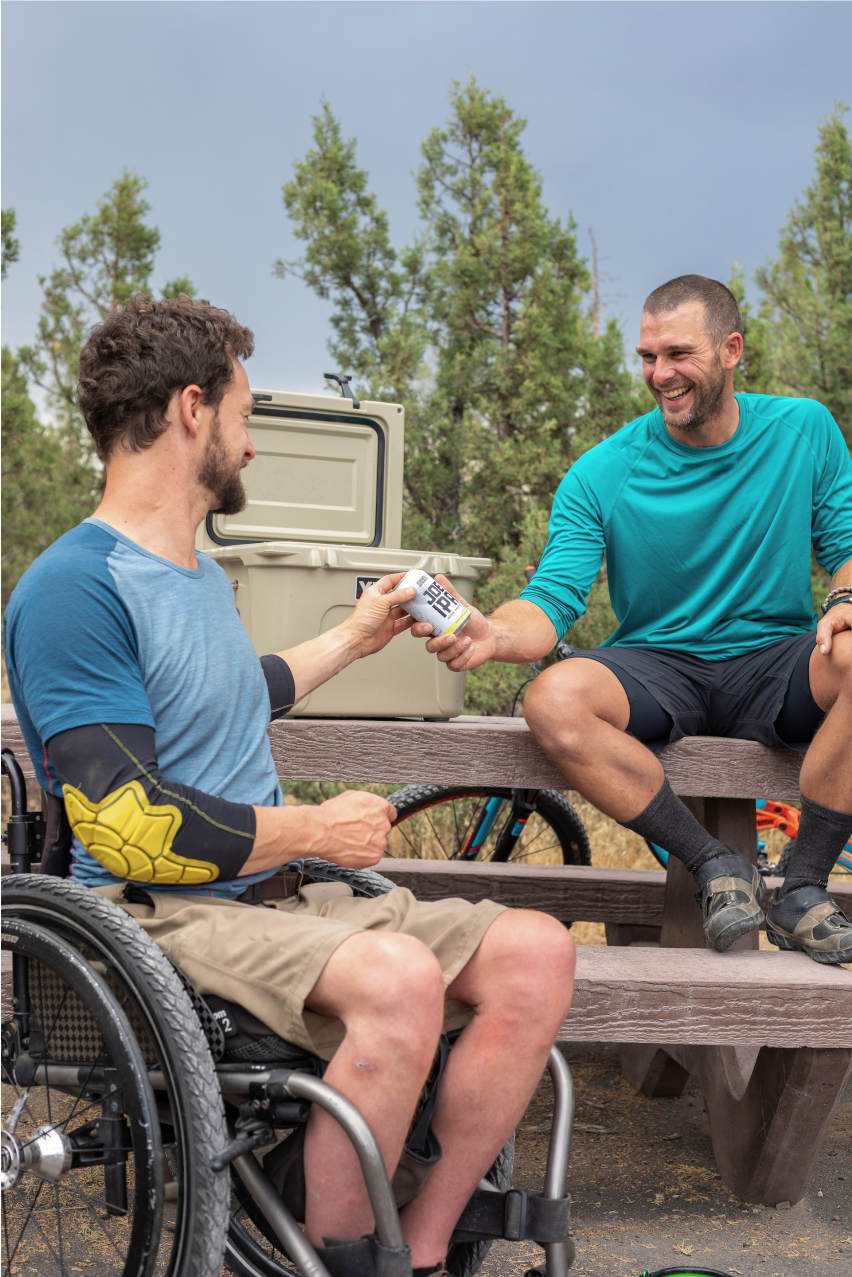 2 Motivation and Role Models
Although personal trainers still exist today, many people are finding more resources online to spark fitness inspiration. You, as well, can always adapt the advice you find online to suit your needs, or you can find and follow fitness influencers who use wheelchairs.
Consider following fitness influencers like Jesi Stracham or Ben the Wheelchair Fitness Guy. Influencers can be wonderful role models and help you plan your own workouts. You can further refine your search to find folks who have a similar disability to you and may find that following and reaching out for advice helps you feel more connected to the fitness community.
Positive role models can be particularly helpful when you are low on energy. You may find it difficult to build a habit of regular exercise in your first few months at the gym, but a strong community can help. Regularly exercising will increase your energy and restore your motivation in the long run, as a great workout can help you manage stress and help you make the most of your time off work.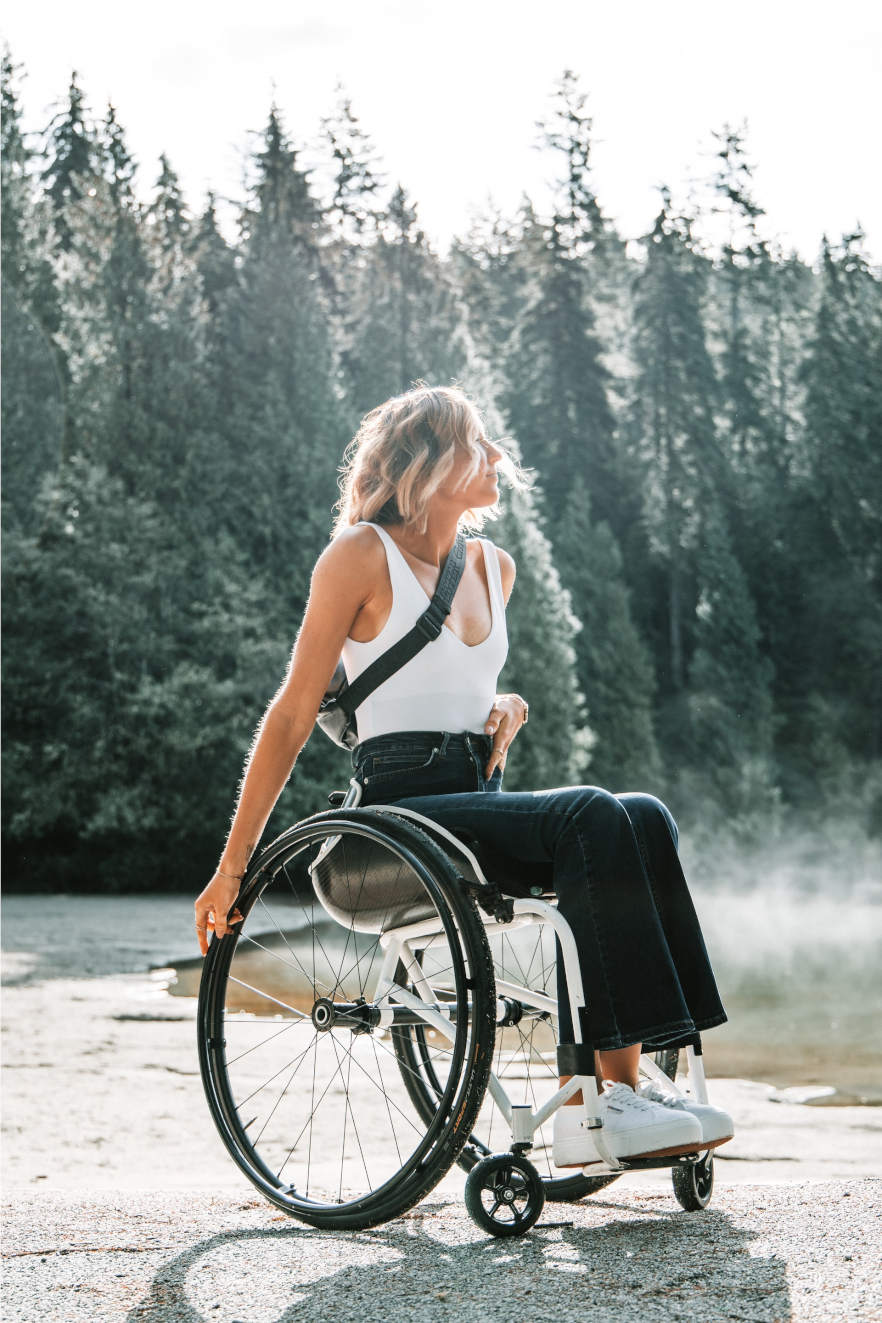 3 Personal Trainers
Personal trainers (PTs) can be a wonderful source of knowledge and motivation. They'll draw up workouts that suit your specific needs and can be the motivational boost you need during a difficult set.
However, some PTs aren't trained to work with clients that have a mobility disability. You should avoid underqualified PTs and look for the right personal trainer for you. Start your search with a few questions. You can ask prospective PTs:
Do you have experience working with wheelchair users?
What certifications and qualifications do you hold?
How would you adapt a workout to suit my needs?
These questions are entirely reasonable and will ensure that you find the right PT to suit your needs. Look out for any red flags and trust your gut — if a PT is patronizing or overtly sales-y, they probably aren't the right PT for you.
4 Group Exercise
Getting together with friends and exercising is one of life's greatest joys. However, many wheelchair users experience significant barriers to group exercise and participating in sports.
Fortunately, growing awareness of disability-related issues means that it is easier for wheelchair users to find a sports team or exercise group. You can keep fit in a wheelchair by contacting your local municipal recreation department and asking about group exercise opportunities in your area. Alternatively, you can search through organizations like the Wheelchair Sports Federation to find a team in your area.
Make a few quick calls to the gyms in your area, and ask if they offer wheelchair-specific group exercise classes. You may find that large gyms have a specific session for wheelchair users that features adapted exercises for folks with mobility disabilities. These classes will likely feature exercises like back extensions and seated variations of dips and tricep raises.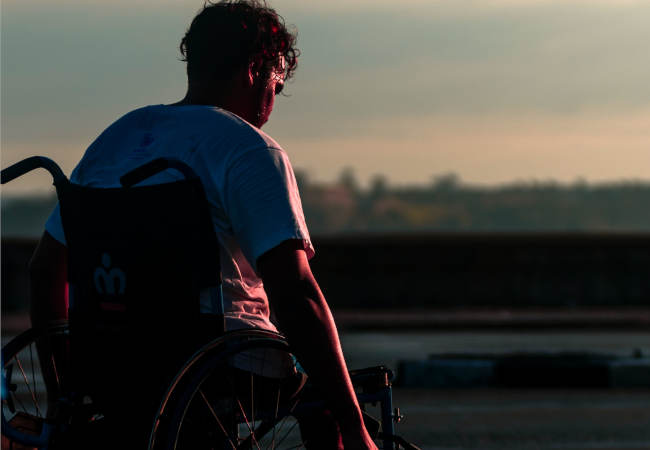 Conclusion
Exercise can help you lead a healthy, happy life. However, you may find that you face unnecessary barriers to exercise due to poor accessibility and a lack of accommodations. Try to work with a wheelchair-trained PT who can help you get more out of your workouts as a wheelchair user. Alternatively, you can sign up for wheelchair-specific sports like wheelchair basketball, wheelchair cycling, or wheelchair tennis. Exercising with a group of people can help maintain your motivation and lead to a lifetime of physical activity.
Author bio
Katie Brenneman is a passionate writer specializing in lifestyle, mental health, education, and fitness-related content. When she isn't writing, you can find her with her nose buried in a book or hiking with her dog, Charlie. To connect with Katie, you can follow her on Twitter.
You May Also Like: