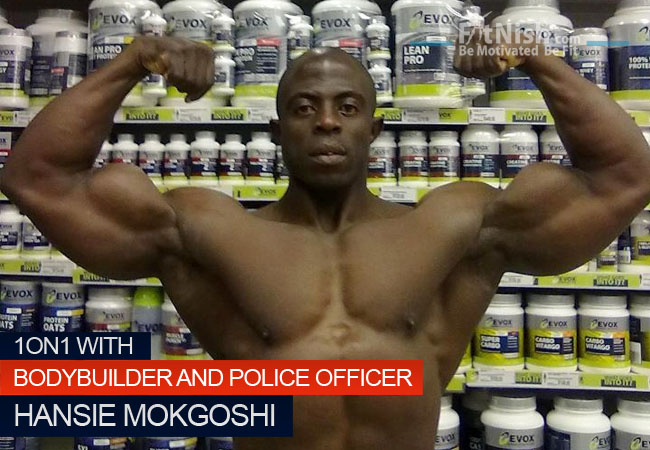 Quick Stats
Name:  Mariti Hansie "The pride of Pretoria" Mokgoshi
Age:  32
Height:  1.62 m
Competition weight:  u75 Kg
Current weight:  +-90 Kg
Current city:  Pretoria, South Africa
Trains at:  SAPS PTA West Academy gym
Occupation:  Police Officer
What got you interested in training and competing?
My interest in training and competing started at the age of 10 years. I was trying to follow in my father's footsteps as he was a bodybuilder and also a boxer around the 60's and 70's, but due to the apartheid era he couldn't explore his passion to become one of the pro's.
"I did kyokoshi kai karate from the age of 10 years until the age of 18 years and my highest karate belt grading was 1st brown belt in 1998 at Noriki Hammanskraal."
Then from the year 2001 I started with weight lifting at my home (Hammanskraal) with my friend Charles Matlala. In 2007 I joined the South African Police Service and at the police academy I met Instructor and Officer Mahlatsi who advised me to try doing professional body building since my body had some sort of potential for that. Instructor Mahlatsi and I trained together till I passed the academy and I became a fully flashed constable.
In 2009 I did my 1st professional bodybuilding competition, IFBB SA H&H Classic and that experience showed me how much I love being on stage and looking good.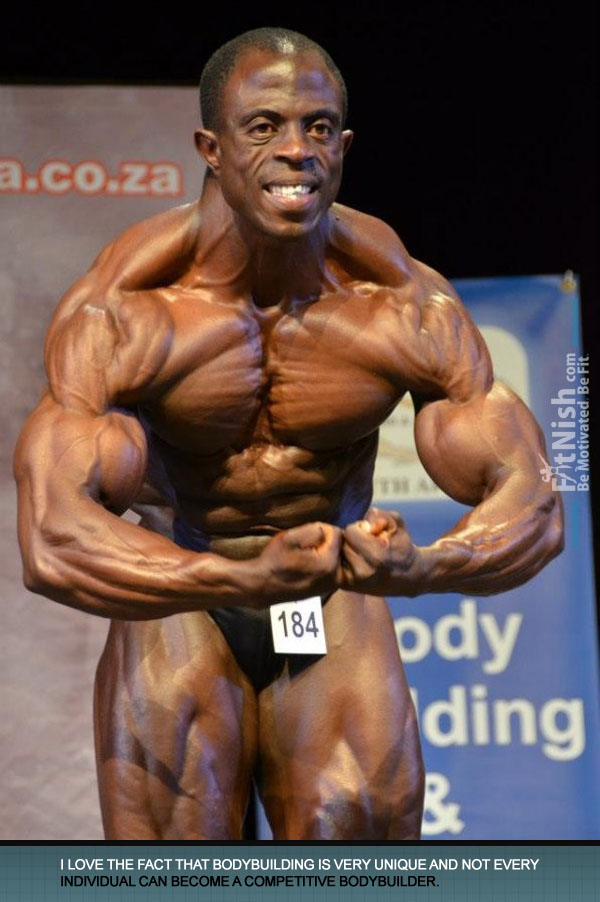 What do you love about it and what keeps you motivated?
I love the fact that bodybuilding is very unique and not every individual can become a competitive bodybuilder.
To become a good bodybuilder you must have the following qualities among others:
Self discipline
Respect to other athletes
Do nt be judgemental
Be a good listener
Be a good follower
Be able to make sacrifices
Love want you are doing
"What really motivates me is when I manage to beat my previous competition condition."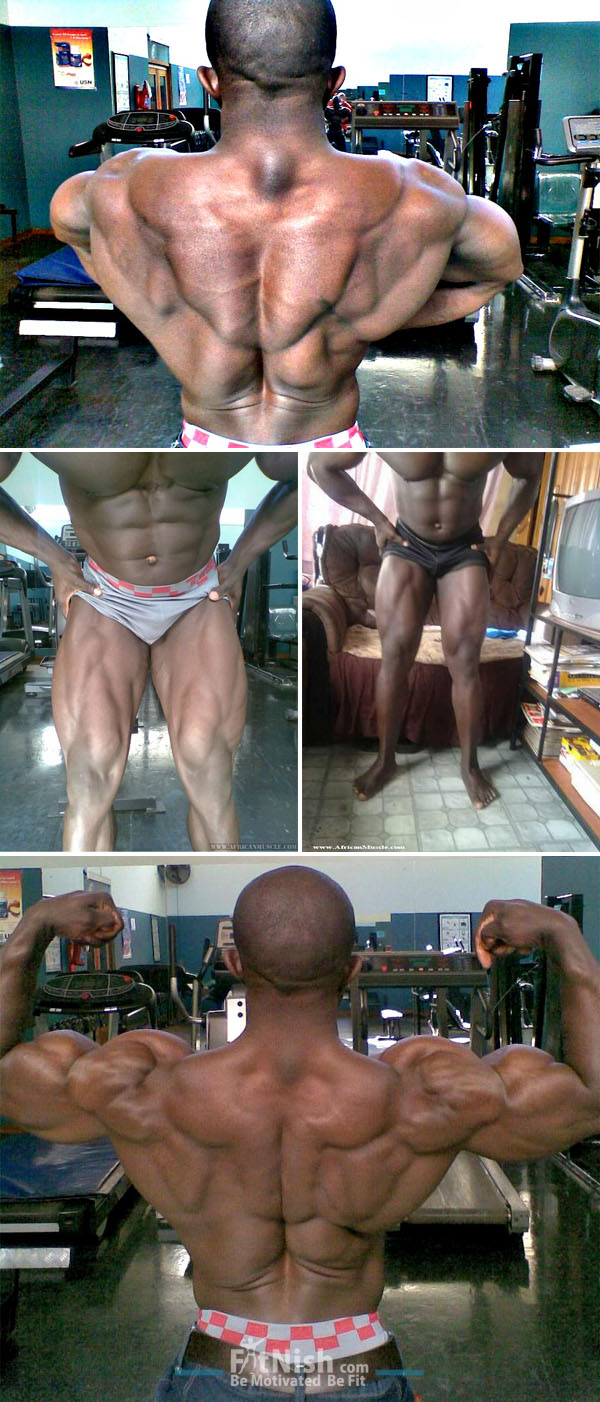 What are your future plans?
My future plan is to further my studies under sports and nutrition, and if things go well have my own gym to help other individuals who are interested in a healthy life style. I'm also planning to work towards a PRO CARD in bodybuilding.
How do you manage to balance your work and family time with your training and dieting?
I prepare my whole day's meals and take them with me to work in my lunch cooler bag.
With training it depends on my daily plans/appointments, sometimes I train in the morning and sometimes in the afternoon. If I have to help my client in the morning I will train in the afternoon and vice versa.
When it comes to family time, once I'm at home I give my best to my kids and my lovely wife.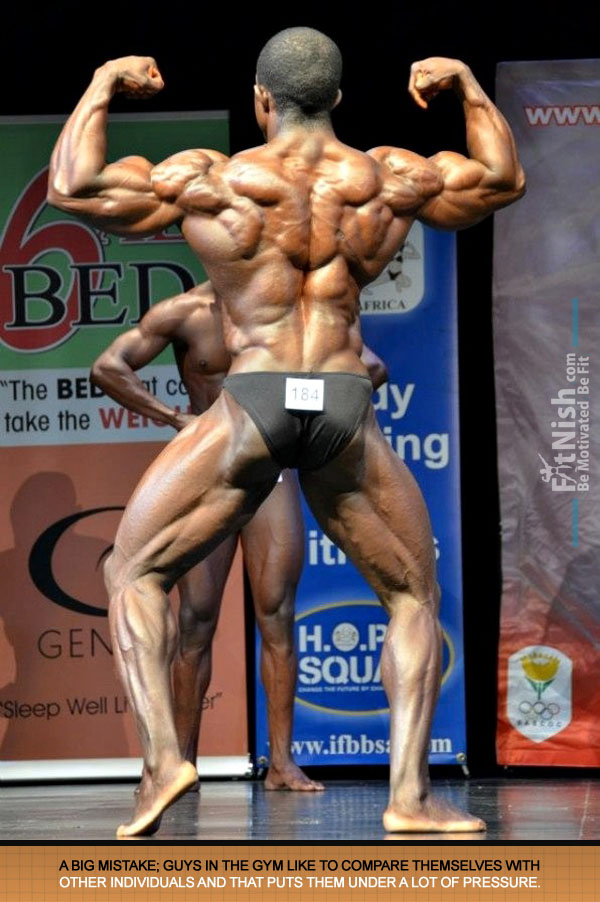 Do you manage to stay lean year round or do you pack on a lot of size in the off season?
It's hard to stay lean year round because as a bodybuilder you need to improve on your weak points, and for that you might consider increasing your carbohydrate intake to keep the body full and also your protein intake must be good and relatively high.
To improve my physique and gain a few pounds of lean muscle I like to pack on a little bit of size when I'm in the off season, but I also continuously monitor my body fat percentage to make sure it does not become too high.
Do you believe to gain size you have to lose your abs?
When I am bulking I still train Abs like during my on season so that I won't have that fat and rounded look during my off season with an extended stomach.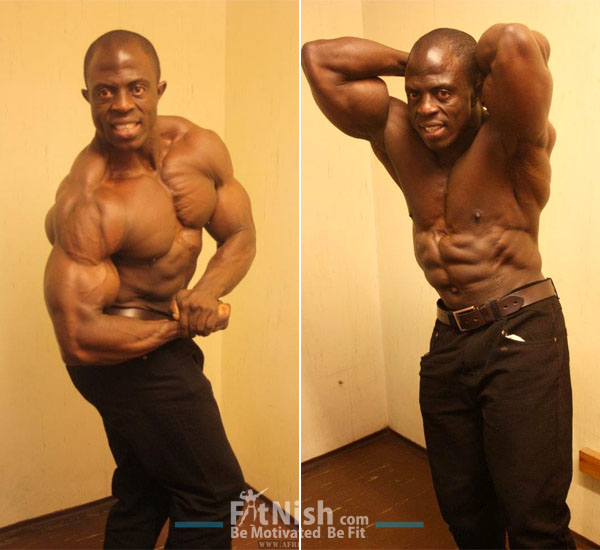 Take us through an average day of yours:
My day starts 04h30 if I'm training in the morning otherwise at 05h30 with a protein shake
Then 06h00 a have my breakfast (oats with honey)
I report at work at 07h30 then at 09h00 I have my 2nd meal (10 boiled egg white with 2 whole eggs, 120g oats cooked)
12h00 I have my 3rd meal (150g chicken fillets, 200g white rice cooked, 1 cup mixed veggies)
15h00 I have my 4th meal (120g chicken fillets, 100g sweet potatoes / baked potatoes)
16h00 Training.  Immediately after training I will have 2 bananas and a whey protein shake
18h00 I have my 5th meal (same as the 4th meal)
21h00 I have my last meal (stir fry/ green veggies with 120g of chicken/ hake fillet, handful nuts/2 spoon of peanut butter)
I sleep around 22h30
"My pre-contest diet and offseason diet, they don't differ that much, I only reduce some carbs and increase my protein intake."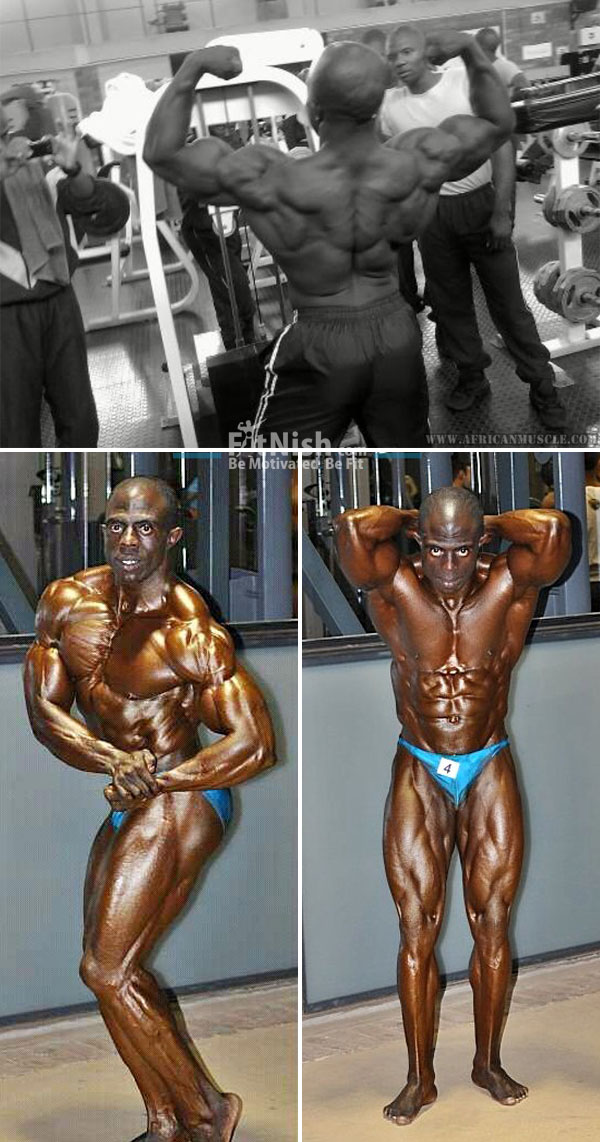 Do you believe in using supplements? What supplements do you constantly use if any?
Supplements help to make sure that the body gets daily balanced nutrition since we can't be sure that the body will get all its needed nutrition and vitamins from solid meals.
The supplements I constantly use are:
100% whey protein
Glutamine
Vitamin Packs
CLA's
Test Rx
Creatine HCL
I am not much of a fan of pre-workouts.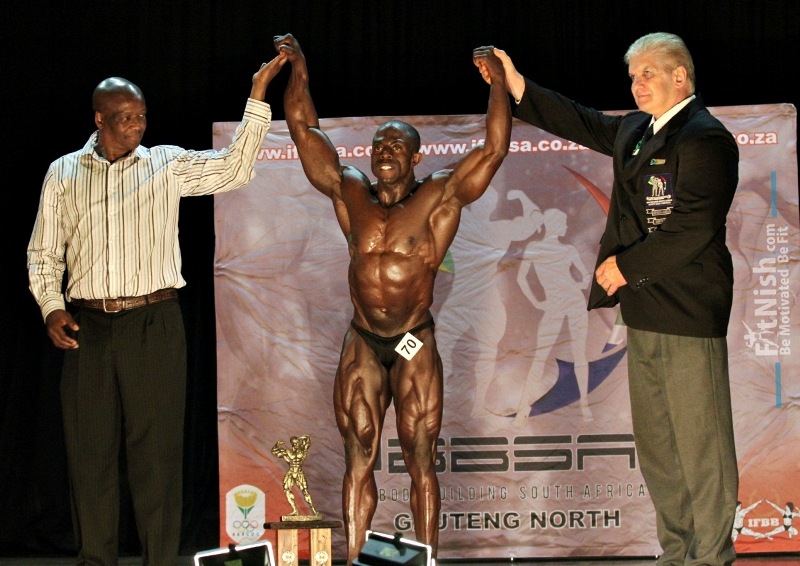 How long do you workout for?
I train for 1 hour to 1 hour and 20 minutes depending on my daily program.
What are some of the common mistakes you see most young guys making at the gym?
The mistake I have encountered from other guys in the gym is that they like to compare themselves with other individuals and that puts them under a lot of pressure.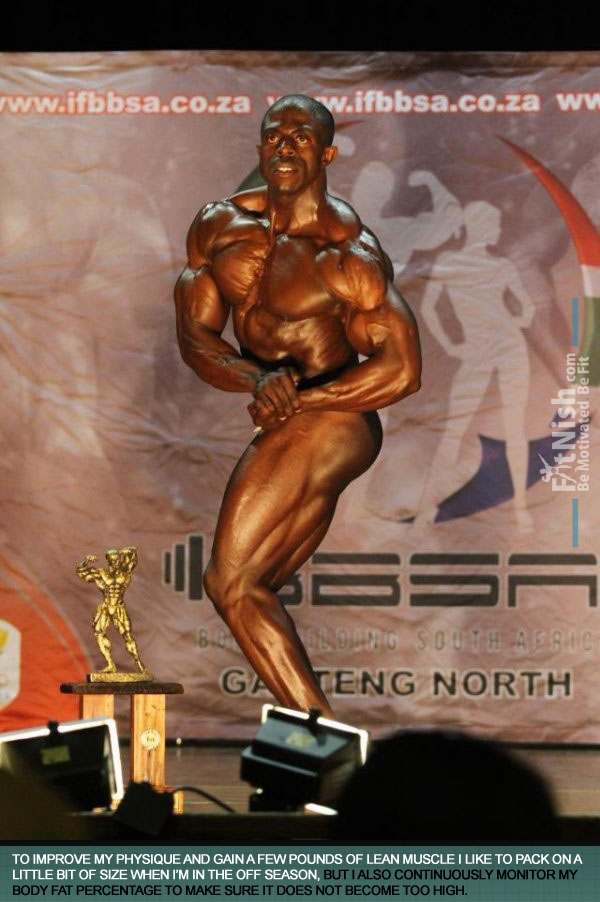 Do you do a lot of cardio leading up to a show?
I believe in early pre-contest dieting rather than doing more cardio towards the show, maybe only during the last two weeks.
Do you use any specific strategies in the final week before a show to come in even more shredded?
I don't have a specific way of dieting to help me become more shredded a week before the show, I only drop my water like any other athlete.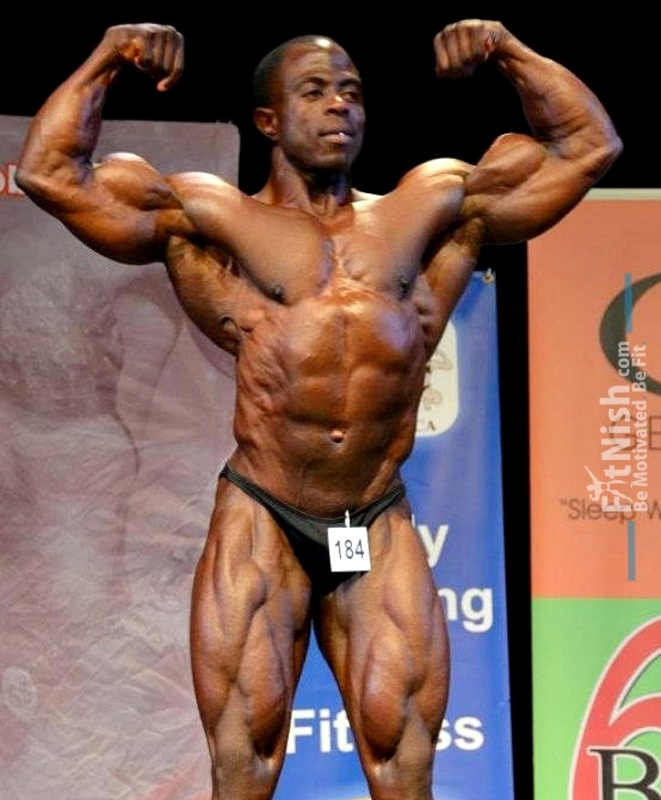 What are your 3 favourite body parts to train?
Back
Legs
Arms
Favorite athletes:
I have two favourites athletes:
Phil Heath (when he came on stage he brought everything needed for him to win the show; symmetry, proportion, thickness, fine cuts and good stage personality.
Charmine Adams from South Africa. He comes with a full package and when he poses he poses big.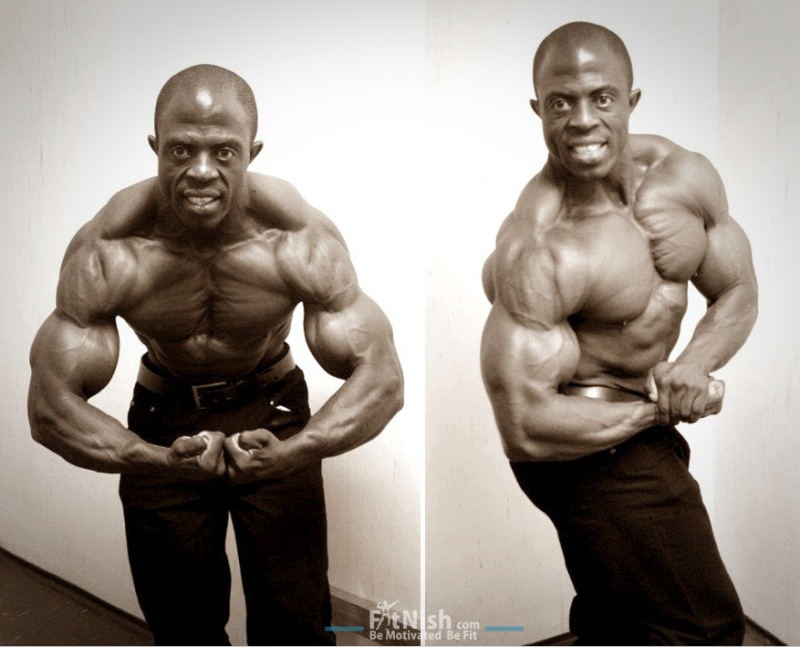 Favorite Quote:
"Do it right and do it once."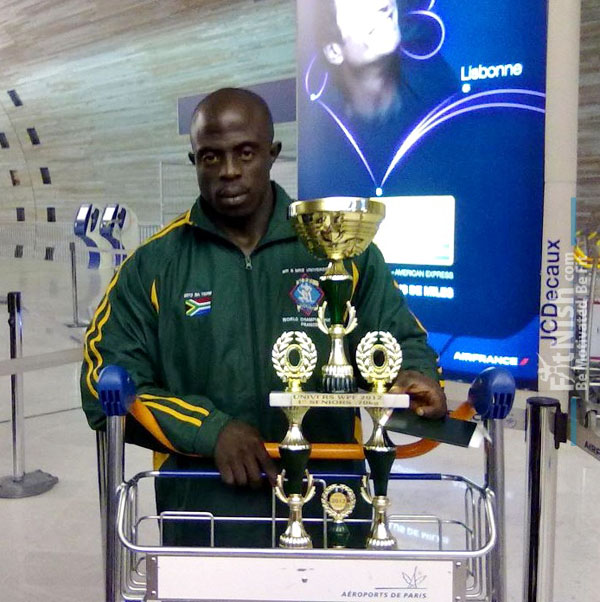 Advice for someone wanting to change their lifestyle and achieve their ideal physique?
Anyone who is planning to change his or her life style and live a healthier life style, must start with a good diet and try not to throw yourself into the deep end. Even with training, take it slow and have someone who knows better to assist you.
What competitions have you competed in and your placings?
2013
Ifbb SA H&H bodybuilding classic championships | Under 80 kg | 1st
Ifbb SA National Championships | Under 75 kg | 3rd
2012
WPF World Championships | Under 70 kg | 1st
Ifbb/BBSA Gauteng North Provincials | Under 70 kg | 1st & Overall winner
Ifbb/BBSA South African National Championships | Under 70 kg | 2nd
Wpf SAPS National Championships | Under 70 kg | 1st & Overall winner
Wpf South African National Championships | Under 70 kg | 1st & Overall winner
Wpf World Championship | Under 70 kg | 1st
Wpf Rossic Classic | Under 70 kg | 1st
2010
Wpf World Championships in France | 4th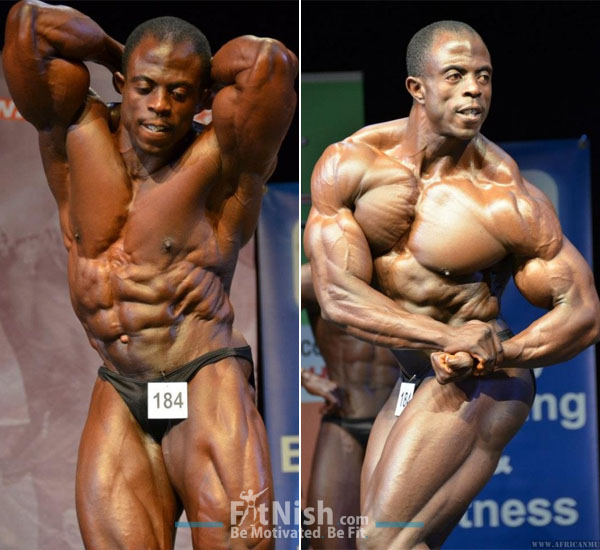 Where can people get hold of you?