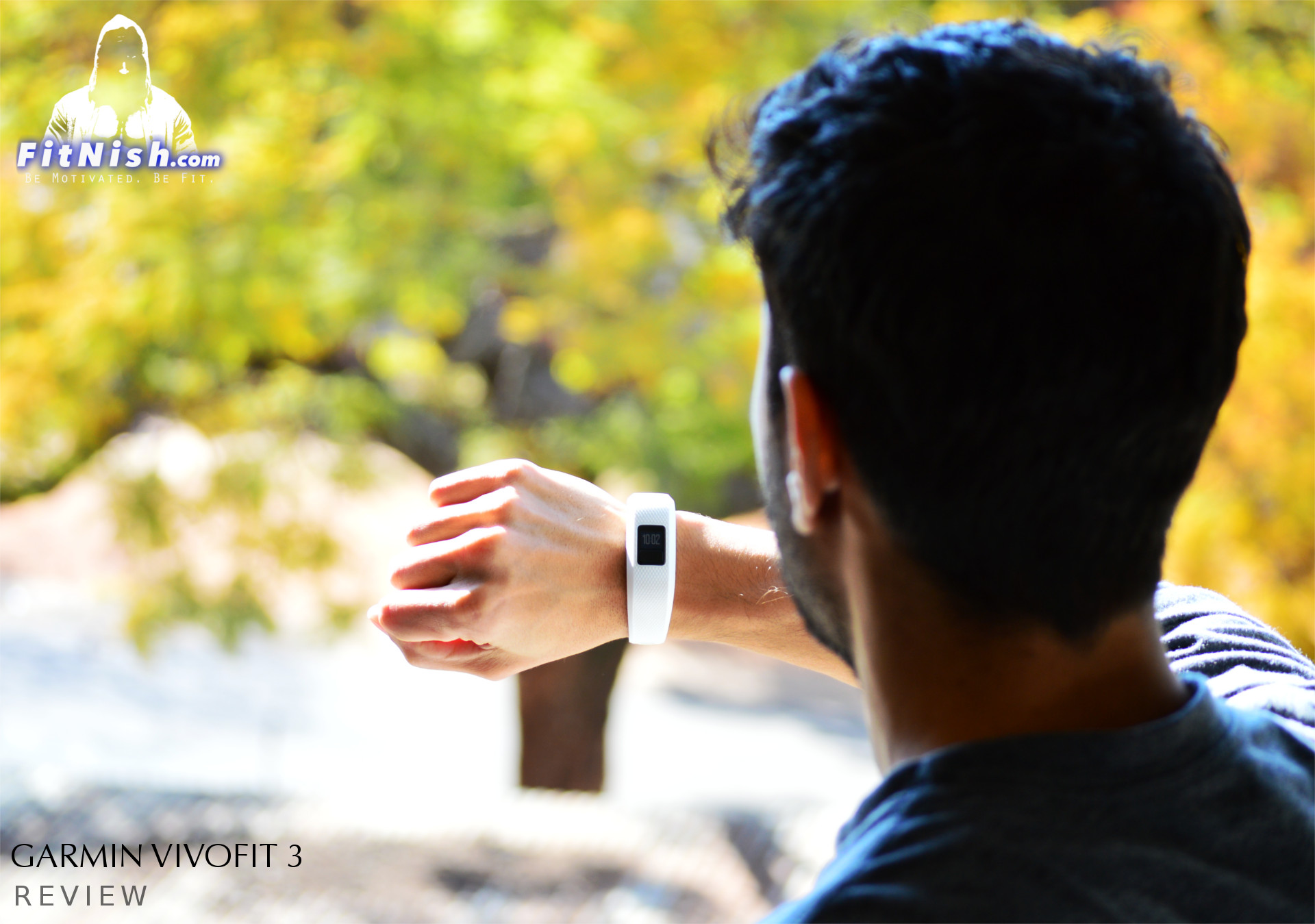 When it comes to fitness apps and devices that monitor your heart rate, steps and calories burned etc, I have never been one to really track these things. The only thing I have tracked religiously was my diet calories when trying to lean down for a bodybuilding competition. Other than that I have a rough idea of how much to eat and how many calories certain foods contain but that is as far as I go now.
Anyway, I was lucky enough to try out one of these cool devices, the Garmin Vivofit 3. It is quite a nifty little device and also functions as a time piece aka a watch :p (I have seen some of these kinds of devices where they have no interface which I don't really like).
"The vívofit 3 is an activity tracker that features a backlit display, which shows steps, calories, distance, intensity minutes and time of day. The vívofit 3 includes new features such as Move IQ™, auto activity detection and intensity minutes. Automatically capturing activities such as walking, running, biking, swimming and elliptical training."

"Its move bar with audible alerts reminds users when they have been inactive too long. A couple minutes of activity will reset the move bar, keeping users motivated to stay continuously active during their day which can help counter the health risks associated with a sedentary lifestyle. Water resistant to 50 meters and featuring a user replaceable battery that lasts up to one year, users rarely ever have to take off their vívofit 3."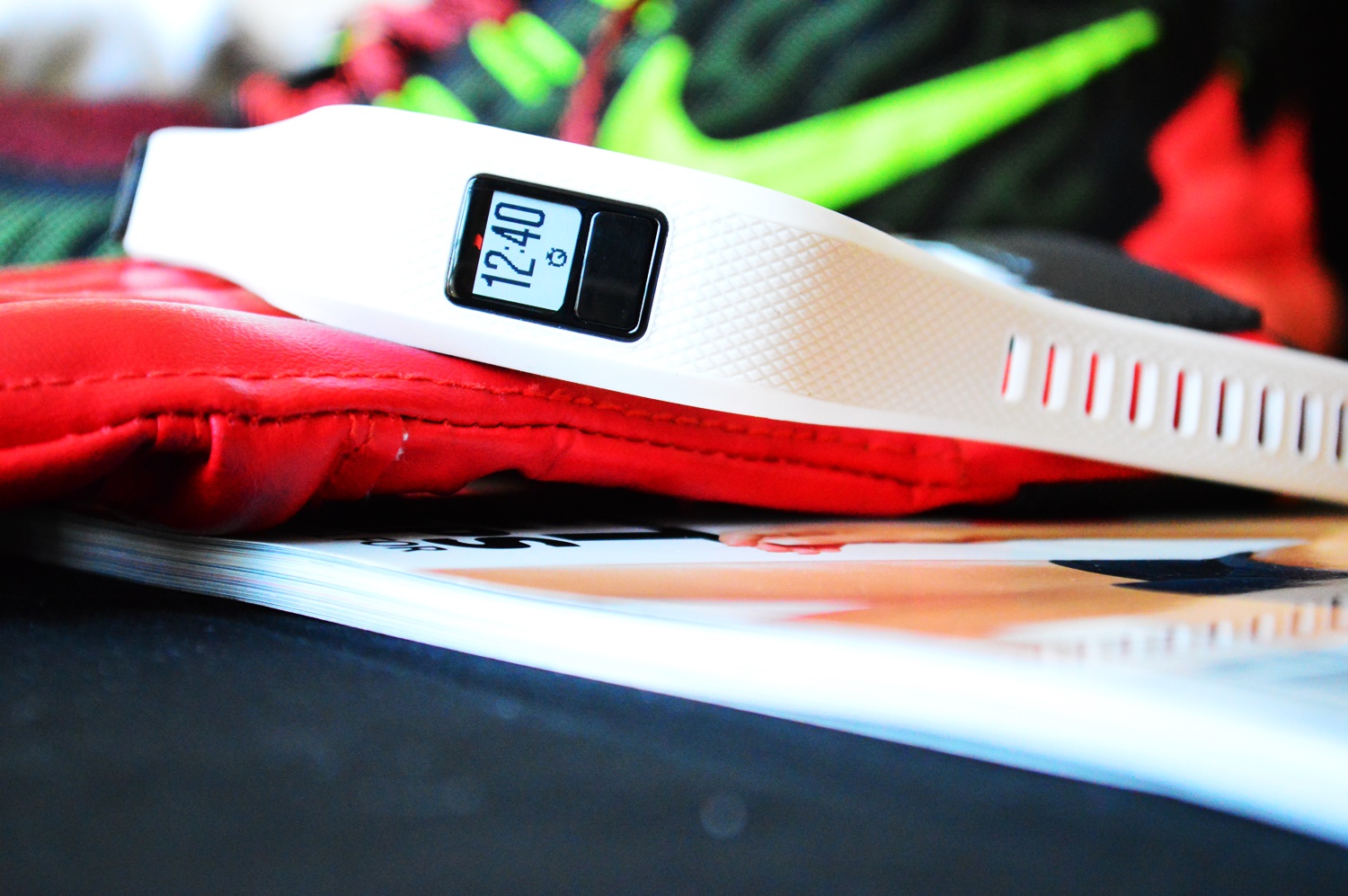 Next I take a look at the functions that the vivofit can perform as well as a few pros and cons of it.
The look and feel:
The vivofit has a cool, stylish and very lightweight design. You can purchase other straps for it depending on how fashionable you would like it to be. It is also very simple with only one button below the screen that cycles through the various interfaces. The backlit display shows steps, goal steps left, calories, distance walked/run, intensity minutes, time of day and the date. Each interface is shown with the press of the button.
The app
The Garmin App comes with a whole lot of cool features and it is quite easy to use. The interface may look overwhelming to some, but after the first glance it is easy to see what's going on and you eventually realise how nice and simple it is.
The app shows a breakdown of each of the various activities that the Vivofit 3 tracks, such as your steps taken, sleep time (deep sleep, light sleep), calories burned and more. To use the app you just download it, sign up and log in. Once in you will need to turn your blue tooth on and then hold down the button on the Vivofit 3 until it says 'sync'. Release the button and it will start to sync with the app and all your data will load into the app. After that you can switch off the blue tooth on your phone, and repeat the process when you want to sync all your data and see your progress.
Pro's
The vivofit 3 is quite accurate when it comes to monitoring the activities such as sleep and steps for example.
It does help somewhat with motivation, and helps to keep you aware of what you are doing. For instance, when you see how many steps you have done in a day it becomes psychological in that you want to do more or see how you do each day. The down side is that it may wear off as time goes on, like a new toy.
The vivofit 3 alerts you when you have been sitting for a while. It helps you to get up and move around or walk around a bit.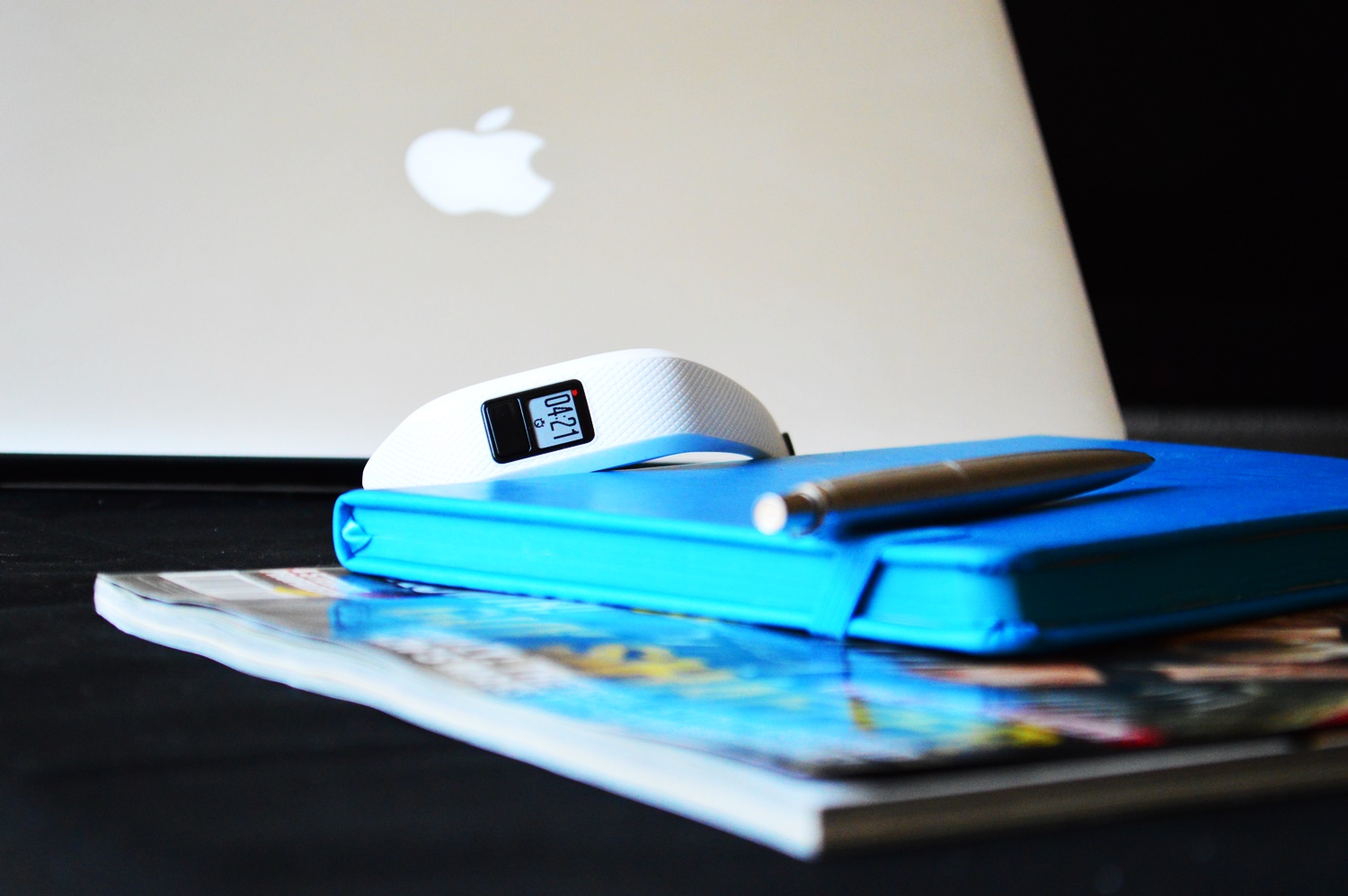 I like that it has the time and date, so it also functions as a watch with a stop watch, and a nice lightweight watch with a very comfortable strap.
It has an easy fasten clip, not clunky and big. Lightweight and simple, and the whole watch is a comfortable fit.
The vivofit 3 is waterproof, so you literally never have to take it off.
It monitors a wide array of activitities, from swimming, to steps, to sleep, to calories.
You don't have to keep it connected to your phone via bluetoooth 24/7. You can connect and sync it every so often, then all the data is loaded onto into the app.
1 year battery life.
The app interface is simple yet detailed. You can check an overview of each activity at a glance which is pretty cool without having to delve into a whole lot of details.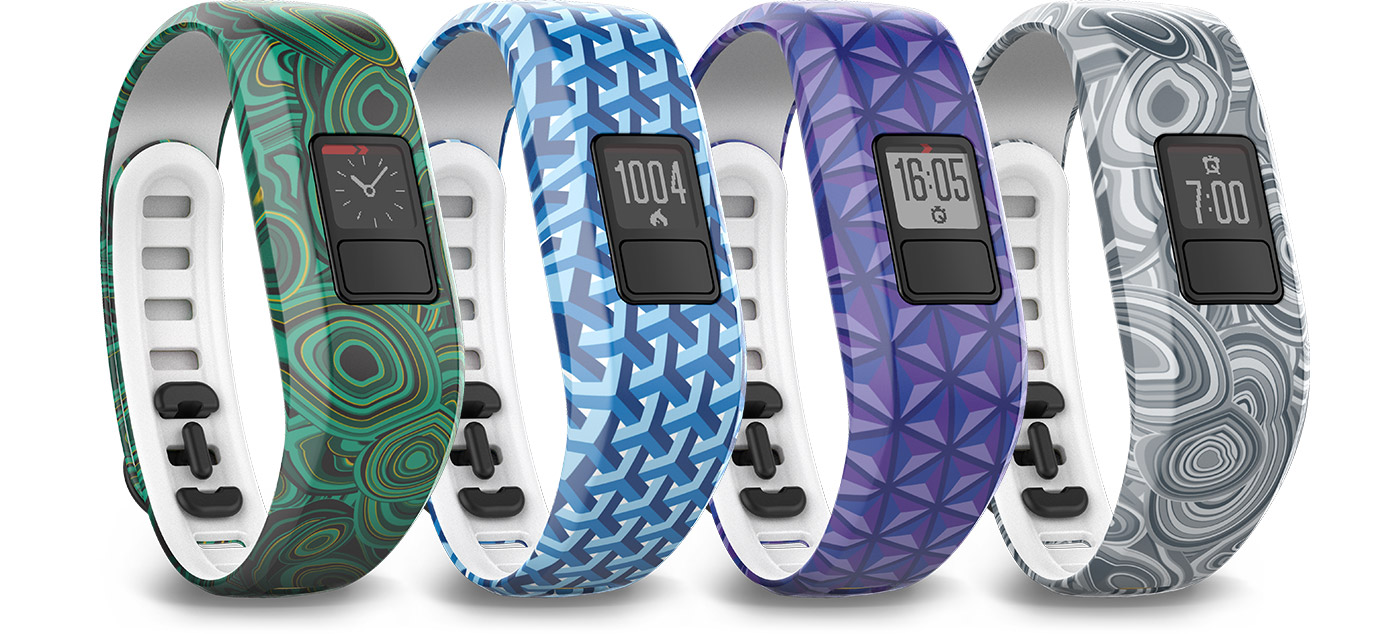 Con's
These fitness devices are quite pricey.
Though they do provide you with a tonne of great information about you and your activities, it really means nothing if you do not actually make use of all that information. Some people may also not really know how to use all that information.
Ultimately it really depends on what you want to do and achieve. If you are following a strict diet and want to lose weight, thus you would like to track all your activity and calories in a day, it can be a great tool to help you with that. If you are not too worried about that sort of thing, it can be great info for you to know, but not really necessary for you to spend the money on it.
The Vivofit 3 itself is pretty cool and functions extremely well, so there is no downside to the device, it is more on what you want to do with it and the information that it provides.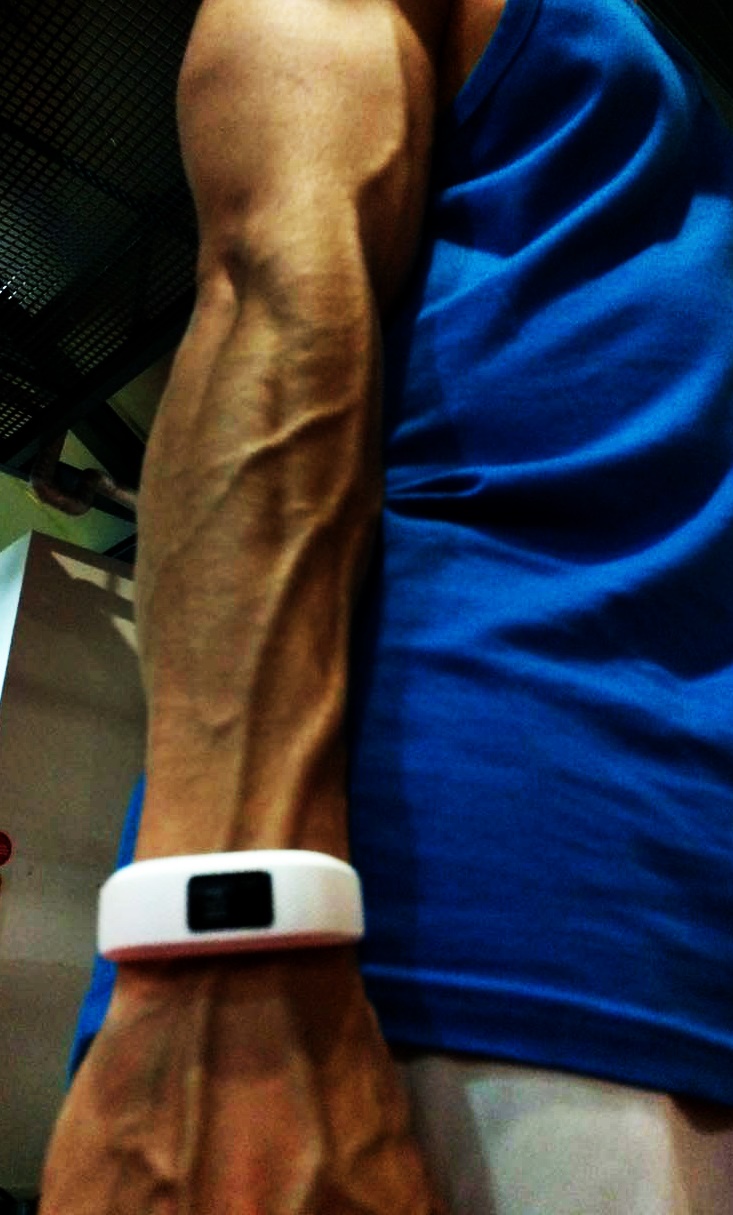 Photography by: