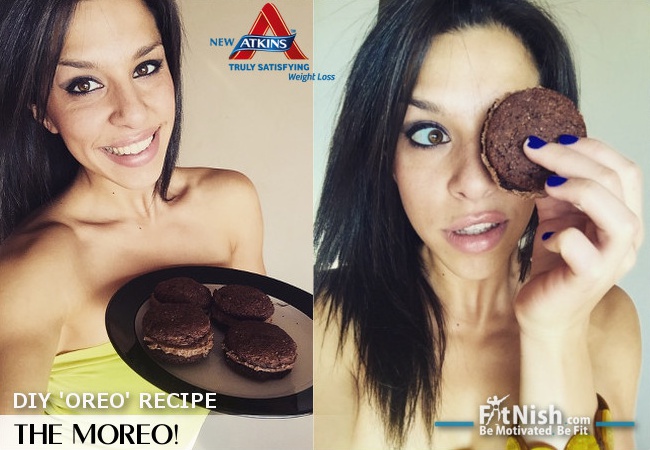 For all the Oreo lovers out there, heres a way to make your own, kind of healthyish oreos! It's called the Moreo because everyone wants MORE Oreo 😉
Download a pdf of the recipe here: The MOREO Recipe
Ingredients:
For the "Oreo" biscuit:
3/4 cup of spelt flour
1/4 cup of raw cacao powder
1/4 cup of Xylitol
1/4 tsp of salt
1/4 tsp of baking powder
1 tsp Vanilla Extract
2 tbsp raw honey
1/4 cup Coconut Oil (melted)
3 tbsp of milk (bit more if mixture comes out too dry)
Cream filling:
1/2 can of coconut cream
1 1/2 tablespoons of Natural peanut butter
1 tbsp of Xylitol
1 tsp of vanilla extract
3/4 cup of Dark Chocolate discs
2 tbsp of Coconut Oil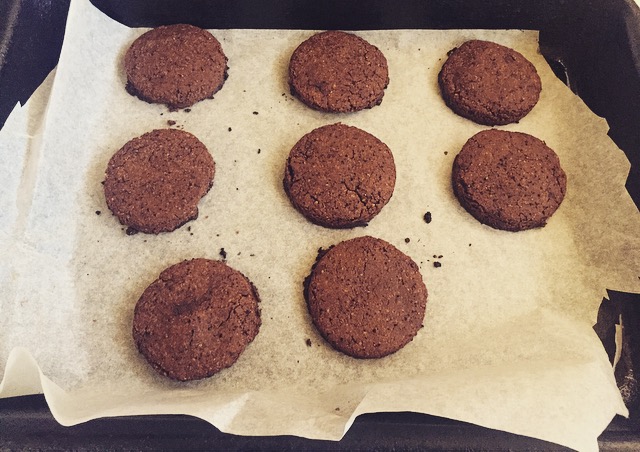 Instructions:
Pre-heat oven to 180 ° C.
Combine dry ingredients in a bowl and mix well (First five ingredients of the oreo biscuit).
In a separate bowl, combine the remaining ingredients (vanilla, honey, melted coconut oil, and milk).
Place the liquid ingredients into the dry ingredients and mix till you get a soft dough.
Place in a bowl and cover up with a cling film. Leave it in the refrigerator for about 30 minutes.
After letting it rest, take the dough out and roll out with a rolling pin. Take a circle cutter (or just use the rim of a glass) to cut out circles from the dough.
Line a baking tray with parchment paper and place the biscuit pieces on it.
Bake for 25 – 30 minutes and then allow to cool completely.
While the biscuits are baking, prepare the cream filling.
Place coconut cream in a bowl and stir until it becomes a smooth consistency.
Stir in the xylitol, melted coconut oil, and peanut butter.
Slowly melt the dark chocolate and atkins bars.
Once fully melted take off the heat, and combine with the coconut cream mixture.
Place in the fridge to set (should be about 2 hours).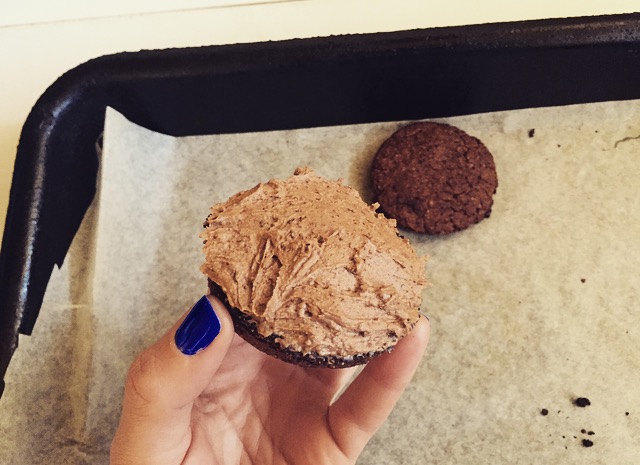 Putting it all together:
Once the biscuits have cooled, take one and put a tablespoon or so of coconut cream mixture on the biscuit. Place another biscuit on top to form a "sandwich" effect.. Continue till all biscuits have been filled.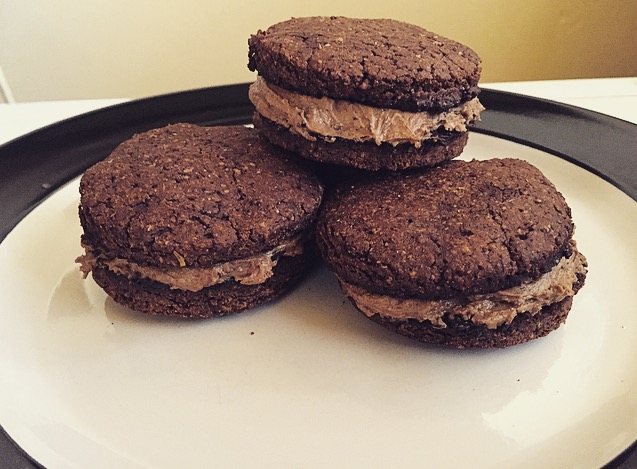 Enjoy immediately or place in the fridge to keep the cream filling set.