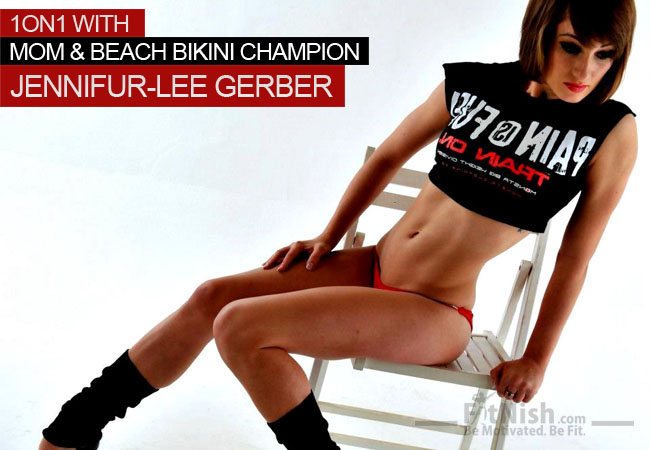 Quick Stats
Name: Jennifur-Lee Gerber
Age: 20
Height: 1.67 m
Competition weight: 50 Kgs
Current weight: 53 Kgs
Current city: Fochville, South Africa
Occupation: Online Coach, Specialist in Fitness Nutrition,  Managing Director at GetLogged Lifestyle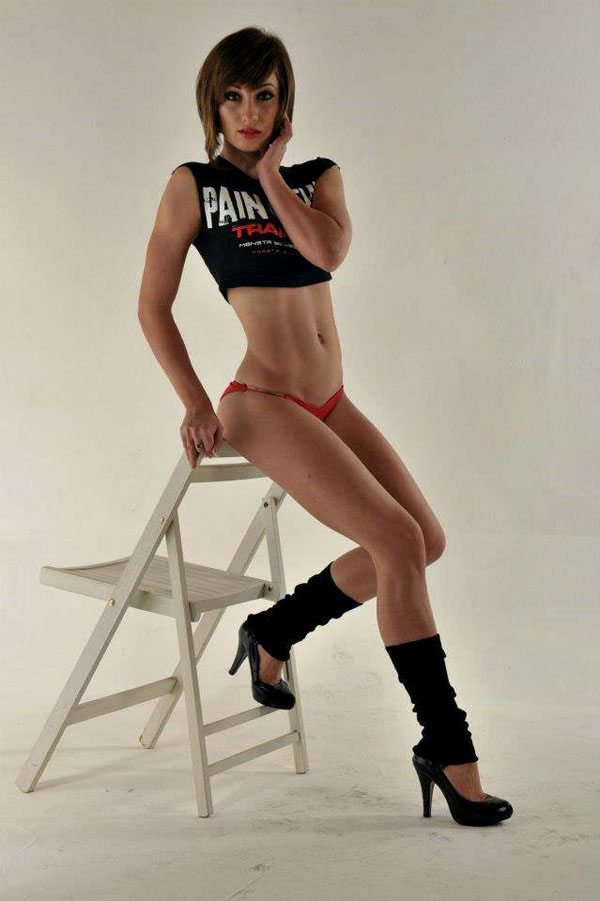 How did you get started with your training?
I have to say before setting a foot in the gym I was never athletically built.  I did not do any sports and was definitely one of your shy, quiet, unmotivated girls, until I started training at 17 years old with my now fiancé Wessie van der Westhuizen, CEO of GetLogged Lifestyle. He motivated me to be better than I thought I could be and was the only one thinking I had potential to be a fitness role model. After 6 months of training I decided to compete for fun and ended up winning my first Beach Bikini competition at Miss SA Xtreme under 21 in 2011. I couldn't stop competing and training ever since.
"Now I am a 'fitnessholic' striving everyday to be better than the previous day, month and year."
How do you manage to stay motivated and consistent throughout your training and eating?
At first it was just being good at something. I won multiple competitions or placed very well when I didn't win, did every competition that came along which kept me motivated to look better on stage every time.
"Now Being a mother of a 10 month old daughter, going through 9 months of pregnancy and not being able to train at full blast for a while, made me realize how much I enjoy being fit and healthy and doing competitions and feeling beautiful. Because I honestly didn't feel shiny well I was pregnant."
Now I look better than ever and feel ready to step back on stage again.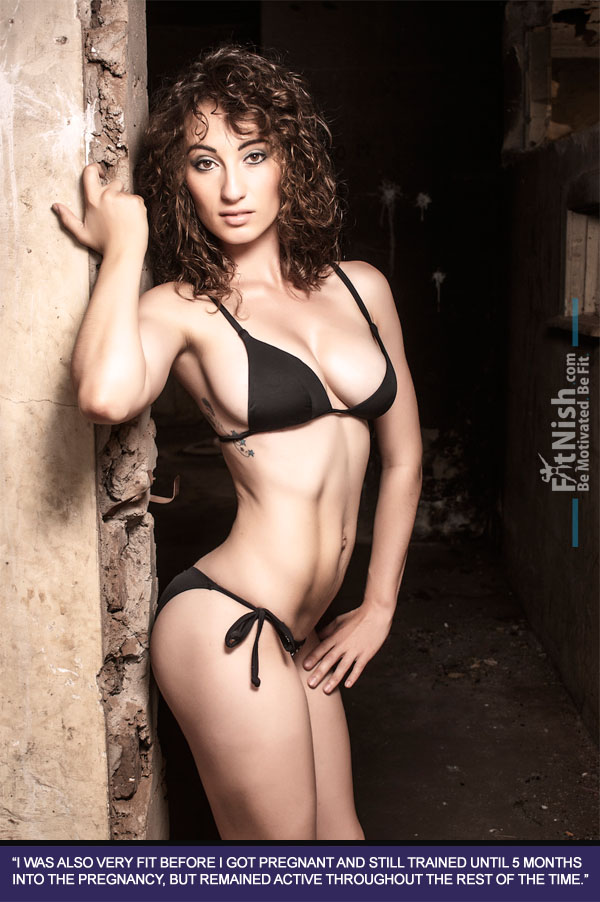 What made you decide to enter your first competition? Was it difficult to get into?
I went to a show to see some girls on stage and that's when I decided to go and try one myself. As I said I couldn't have started this lifestyle without my fiancé's support.
What are your future plans?
Competing:
Doing every competition possible and trying my best to work my way to getting my pro-card some day.
Career wise:
I'm already back to work for a while now. I do Online Coaching, Training programs, Diets, Body Assessments , and starting my own boot camp sessions twice a month. We also sell Gorilla Wear Clothing Nation Wide with free delivery, as well as any supplementation. If you want to find out more information please go visit our website at www.getlogged.co.za or email me (below). I will also be setting up my own website for the online coaching which is already in progress.

Take us through an average day of yours:
I get up at 05:20 am and start my morning training at 6:00 am, some cardio.
I then go to work from 9:00 am until 1:00 pm/3:00 pm.
After picking up my baby girl I start preparing lunch and the next days food.
Then after getting everything ready I powernap for half an hour then get ready for my next training session at 6:00 pm; weight training. I Train until 7:30 – 8:00 pm.
After training it's eating time again,  then I start my scheduling for work the next day and do some extra work.
10:00/10:30 pm I go to bed…
Give us a brief description of your philosophy on your diet, pre contest and during the off season.
It's simple "You are what you eat." I believe in staying as lean as possible throughout the year, there isn't really such a thing as off-season for me. I don't believe in picking up masses of fat and then trying to get lean again in an unhealthy and fast way. After all this is all about healthy living. I do have cheat meals but I know my limits and have learned how my body works throughout the years.

Whats your take on supplementation? Which supplements do you use?
I am a big fan of Olimp Nutrition and Supashape snacks.
I take:
CLA's
BCAA's
Whey Protein
Glutamine
Creatine
Multi vitamins
Sometimes I use a pre-workout but not very often
What do you think are some of the biggest mistakes or myths that many girls fall prey to when starting out with training and dieting?
First of all, every person's body is different and reacts differently. The biggest mistake is by far, when most women use these "crash diets" and they almost starve themselves not taking in nearly enough nutrition to assist their body's to loose weight healthily. They don't realize that they are destroying themselves and that they will probably pick up double the weight when they go back to normal eating since their body is fully exhausted.
"My advice is to get a trainer and nutritionist that you can look up to that is fit themselves and has experience. Be willing to pay for the information rather than to go to an unprofessional who will only make you go backwards."
I made lots of mistakes in the beginning when I didn't understand nutrition and fitness as I should have, such as:
Over training
Not giving my body enough time to recover
Following a prep diet for to long
But after becoming a specialist in fitness nutrition I realised how many things I didn't know and what works best for my body.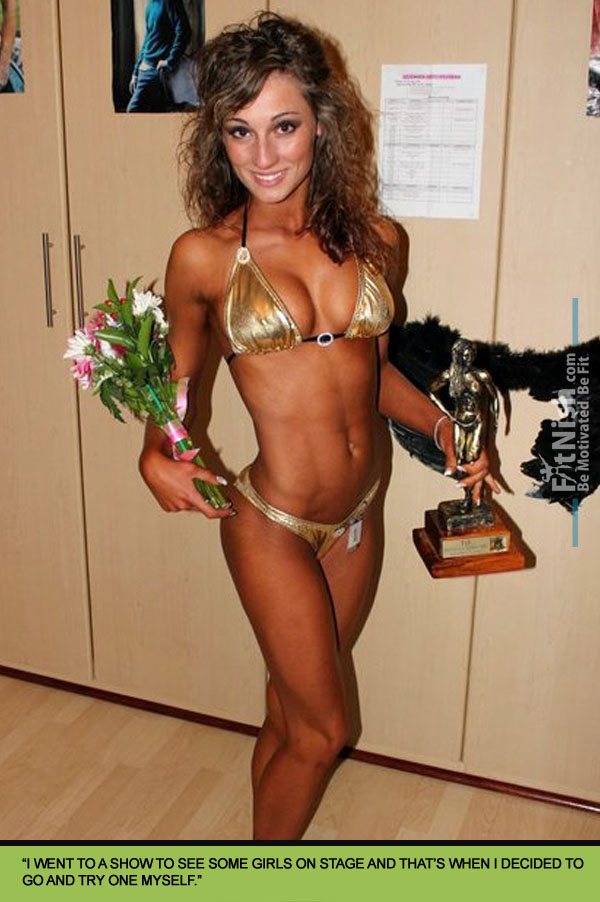 Some people find it really difficult to stay away from the gym and from training, do you believe in scheduling some time off during the year AWAY from the gym?
There definitely should be time off from the gym. I normally schedule my off time in the seasons time, and take a week off of gym when I can't train the full week. For example, Christmas and New Years; so then I don't feel so bad when taking off randomly. I also try to stick to the best eating habits as possible not going off of my diet completely.
Give us a brief description of your philosophy on your training and on average how long do you workout for?
I workout +- 2 ½ hours a day, doing split sessions morning and afternoon. I train 6 days a week resting on  Sundays.

What are your top Training tips?
You alone know your limits!
Be prepared!
There is no such thing as you can't do it!
Achieving your goals is up to you!
Train Hard!
How difficult was it to get back into shape after giving birth?
I had an epidural but I started light weight training 5 weeks after the epidural. I trained hard again after my 6 weeks check up. I maintained a healthy diet while I was pregnant and prepared myself mentally throughout the 9 months of pregnancy for when I was going to start training again. I was also very fit before I got pregnant and still trained until 5 months into the pregnancy, but remained active throughout the rest of the time.

Was the mental aspect just as tough as the physical aspect of it?
Yes it was, especially if you are used to being fit and healthy all the time. It took some serious mental preparation and lots of motivation from my fiancé but I got up and like I said better than ever.
Advice for women who want to stay in shape throughout their pregnancy as well as post pregnancy?
Be healthy and eat healthily, anything that isn't good for you isn't good for your baby.
Don't use cravings as an excuse to neglect your body and baby.
Be active, there is no need to stop living. Your'e pregnant not sick.
Do exercises to keep yourself fit, consult your doctor if you are worried.
Try getting fit before getting pregnant.
Breastfeeding is the best way to loose all your baby fat and is also the best for your baby, there is no such thing as you can't, your body is designed to produce.
Do you incorporate much cardio in your training?
I do intense cardio training. 30 second intervals when prepping and I try to do cardio off season to stay healthy. It is always good to keep your heart healthy as well.

What are your 3 favorite exercises?
These are one of my new favorites. Its excellent for the quads and glutes.
I just love doing shoulders.
Great for the biceps.
That was hard choosing only 3, because I actually love doing everything.
Favourite fitness models or bodybuilders?
Arnold Schwarzenegger

Favorite female fitness icon(s):
Jamie Eason
Dana Lynn Bailey
Laura Michelle Prestin
Larisa Reis
Favorite Quote:
"Don`t be just another member of society… Be a living example of your dreams and goals.."

" Sacrifice is giving up something good for something better."
Advice for someone wanting to change their lifestyle and achieve their ideal physique?
Only you can decide what you can achieve, don't set your goals too low. Believe in what you know and work hard, give everything and you will acheive success. Also be positive!

What competitions have you competed in and your placings?
2012
IFBB Miss SA xtreme | Beach Bikini | 7th July | 3rd
Muscle Evolution Babe for September/October Issue
WPF TTT-Nutrition Classic | 19th August |  1st
Miss Body Beautiful | 22 September |  2nd
Nabba Provincials | 2nd October | 1st
2011
IFBB Miss SA Xtreme | 9 July |  1st
IFBB Gauteng Provincials | 30 August |  3rd
WFF-WBBF Gauteng Provincials | 5 September | 1st
IFBB SA Chanmpionships | 10th September | 5th
WPF Silverstar Classic | 17th September | 1st and Ladies Overall Winner
WFF-WBBF Alt X Grand Prix | 26th September | 3rd
Where can people get hold of you?