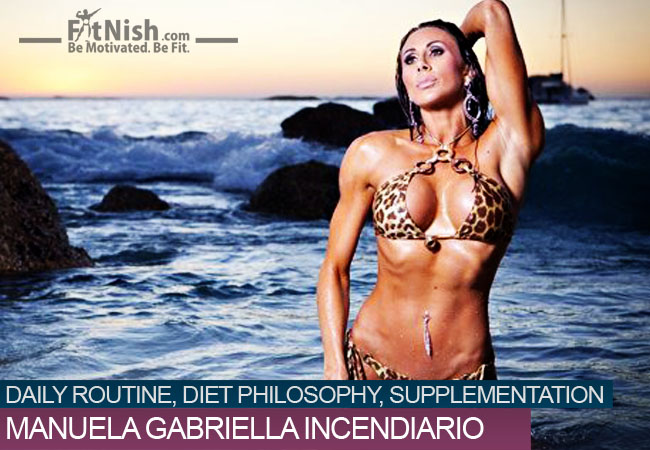 Take us through an average day of yours:
I normally wake up at 3:30 am
Then start training my first client at 5 am
Have clients until 8/9 am, then sneak in my cardio, which is normally an hour
Then have another 2 clients, then do a few errands or scheduled meetings and fit in a power 45 min intense weight session
I then schedule in Flawless Cosmetics clients in from around 1-4 pm. Some days I go back to Wellness in Motion for some evening clients
I also run weight loss challenges and host a bootcamp on Thursdays and Sundays
Most evenings I do admin until 9 pm for  my online PT and clients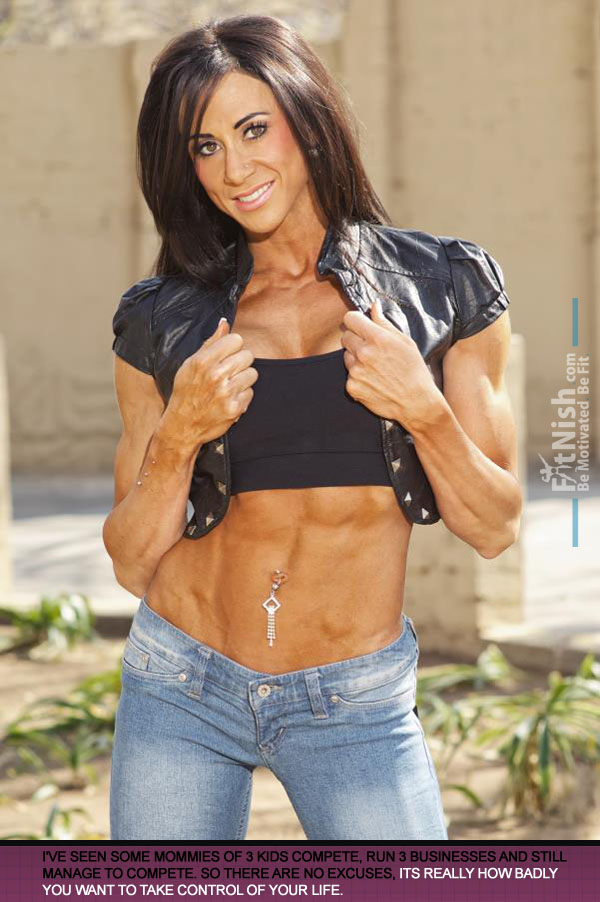 Give us a brief description on your diet philosophy
I am a pescaterian so only eat fish. I was borderline vegan before starting to compete but really needed the protein.
My dad is a chef and owner of Da Vincenzo in Kyalami so he preps and grills/steams my meals daily (yes daddy's girl….lol)
I'm currently prepping for my last show of 2013, WBFF UK, so pre contest diet is as follows:
Meal 1: Fish & Cashews
Meal 2: Rebuild strength whey protein & oats
Meal 3: Gem squash & Beans
Meal 4: Fish and Spinach
Meal 5: Fish and baby marrow
Meal 6: Salmon and asparagus
Lots of water & home brewed chai tea with Stevia (: Yummy
My off season diet still follows 6 meals but I add in more veggies/grains/big delicious salads or home made soups.
I increase my carbs in the off season to try maintain/gain lean muscle mass.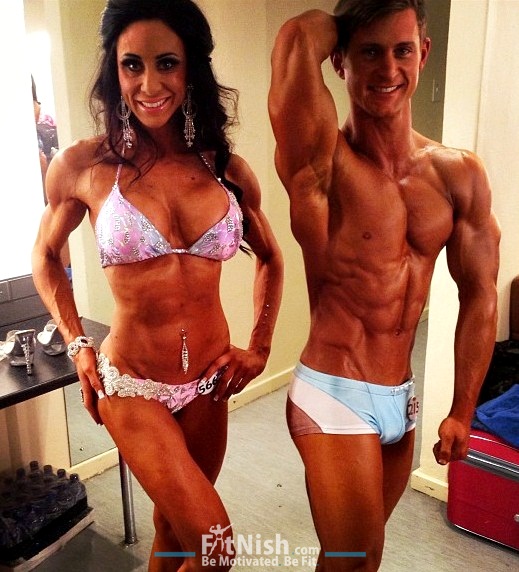 Do you believe in using supplements?  If you do, with all the different supplements out there, what would you say are the most essential ones that need to be taken?
Absolutely yes!! I use a variety of the Herbalife SPORT 24 Range as well and recovery agents like:
BCCA
ANTI OXIDENTS
GLUTAMINE
With that said I stop most supplements 2 weeks out from a show.
Manuela on the USN Face of Fitness 2010: