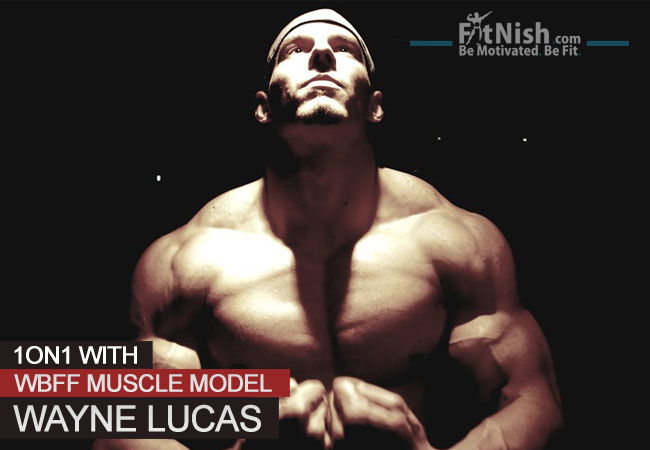 Quick Stats
Name: Wayne Lucas
Age: 22
Height: 1.93 m
Competition weight: 105-110 Kg
Current weight: 110 Kg
Current city: Cape Town, South Africa
Occupation: Logistics Masters Student
How did you get started?
I have been involved in sport all my life, throughout school my main sports were Swimming, Hockey, Athletics as well as playing Soccer on a social basis.
"Through my sport I found my way into the gym and fell in love with lifting weights and pushing myself beyond my limits."
At that stage none of my friends were in the gym but all of their older brothers were, and I started lifting with my older friends and learned quickly from them and many other incredible athletes who I was privileged to meet and train along side.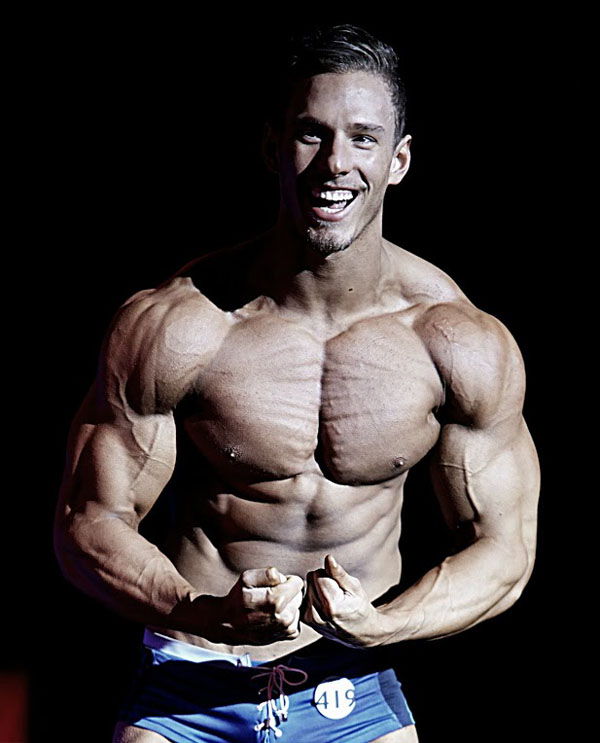 What do you love about it and what keeps you motivated?
The thing I love most about this sport is the fact that your achievements are only equal to what you put in. You have the ability to create your own destiny through hard work and dedication.
What made you start competing?
During 2010 a friend of mine was considering competing and managed to convince me to compete with him. I always wanted to compete but wasn't sure I was ready; having him by my side and training and dieting together made the journey so much easier and we helped push each other.
What are your future plans?
At this moment my sights are set on my WBFF Pro card, from there I want to compete at world championships and win the world title!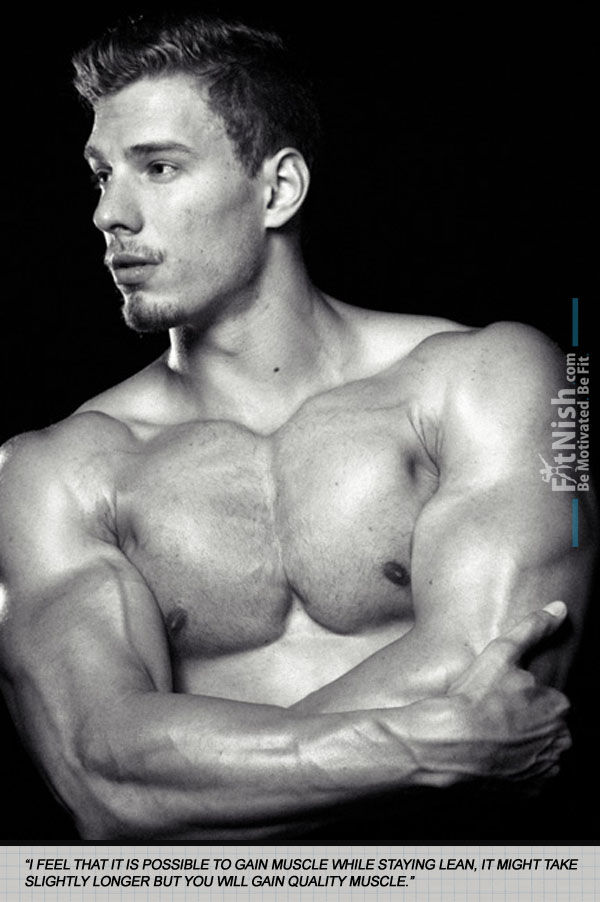 Do you follow a bulking period or do you manage to stay lean year round and gain size?
I don't really bulk, I manage to stay lean all year round. I feel that it is possible to gain muscle while staying lean, it might take slightly longer but you will gain quality muscle.
"Most guys bulk and make the scale go up but the majority of the weight they put on is fat not muscle."
Also when they do decide to compete they have to diet so much harder and waste precious muscle in the process. As a fitness model I feel it is important to stay in shape all year round.
Take us through an average day of yours:
My day is very busy and detailed. A simple run down would be:
I Wake up and have my first meal and make my way to work, I am currently doing an internship as well as my Masters degree in Logistics.
After work, 5pm I will make my way home to train.
Additional to my studies and internship I own Nutrition King supplements, so after gym I will have various business meetings or make deliveries to my customers and this will typically end at about 9pm.
After this I make my way home to prep my food for the next day and finally get some sleep in.
I have an extremely busy schedule but I hate sitting still and I know that the harder you work the more you will achieve.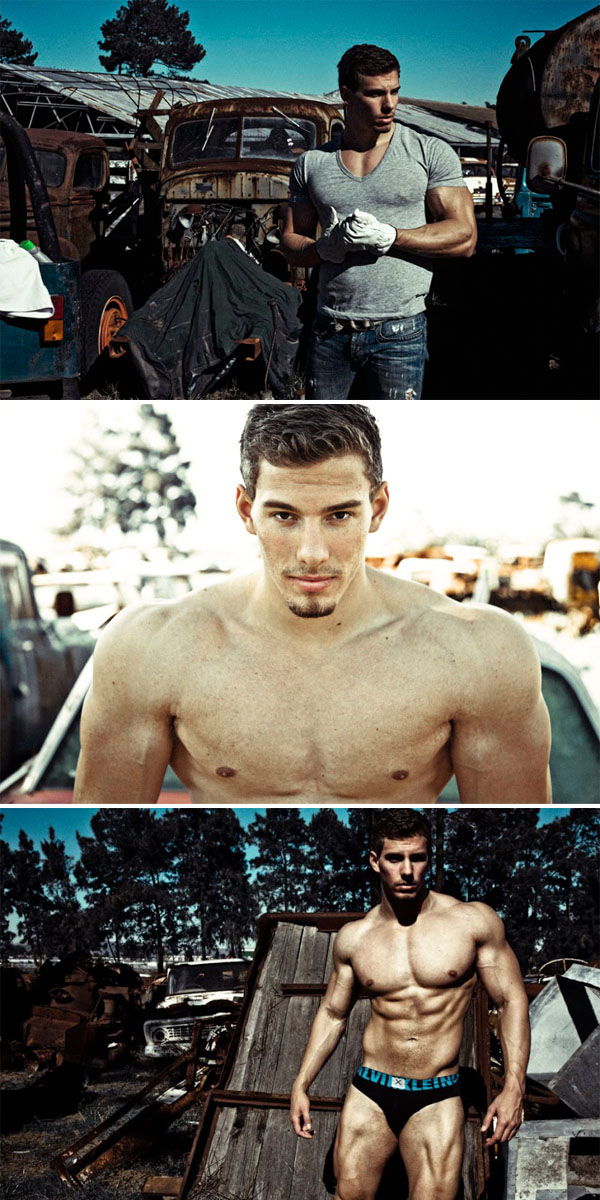 Give us a brief description of your philosophy on your diet, pre contest and during the off season.
I eat clean all year round, I will have one cheat meal during my prep phase and maximum two cheats during my off season. My diet is as follows:
06:00

10 x egg whites
50g raw oats
80g mix veg
1 x t.b.s.p peanut butter
30g raisins

09:00

200g lean cut steak
150g potato
80g broccoli

12:00

220g chicken breast
150g sweet potato
100g broccoli
12 x almond nuts

15:00

200g hake
120g cooked brown rice
100g broccoli

18:00

220g chicken breast
80g potato
80g cooked rice
100g broccoli

21:00

10 x egg whites
80g avocado
50g pineapple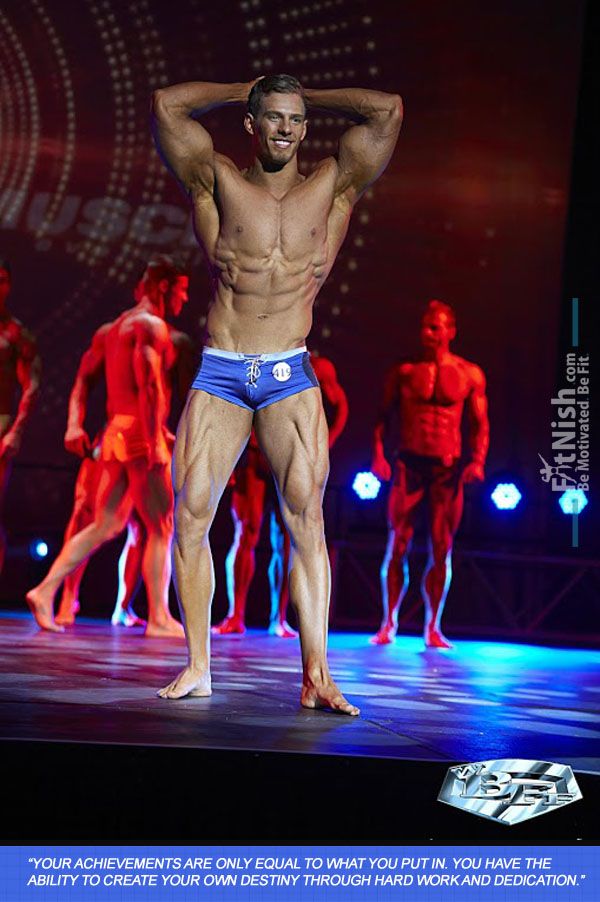 What are your top nutrition tips?
Most important thing is to make sure you get in all the nutrients you need, take in your fats, carbs and proteins. I cannot emphasise that when trying to grow or lose fat you need to eat a lot of good food! Starving yourself is not going to help you lose fat in a maintainable and healthy way. If you are training hard and giving it your all in the gym you need to do the same in the kitchen.
What do you think are the essentials when it comes to supplementation?
Personally I stick to the basics. I use:
Nutrition King Whey concentrate
Nutrition King BCAA's and glutamine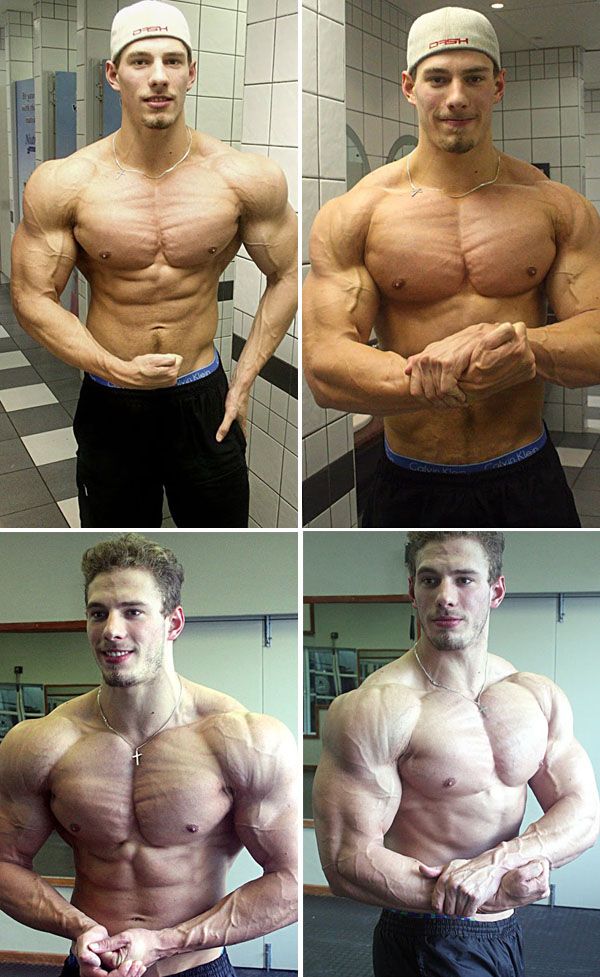 Give us a brief description of your philosophy on your training and on average how long do you workout for?
My training philosophy is simple, train your ass off, don't stand around talking nonsense. The gym is my office, I go there to do business and make results. I train heavy but not my heaviest, I always focus on ensuring my form is perfect and getting a great contraction.
People think you always have to go as heavy as possible but when they do they often neglect feeling the muscle work. I do a lot of volume training as well to pump blood into the muscle and stretch the fascia to give room for growth.
I will train weights for around one hour a day.
What were some of the mistakes you made when you started out training in the gym?
I was blessed to start training with great training partners, due to all my training partners being older than me and some of them veteran bodybuilders. I learnt right from wrong from the beginning of my training.
"If any, my one problem was training too much and not eating enough or correctly."
It took me a year or two to get my nutrition right and to make sure I was eating enough. The difference I saw from eating correctly was immense and since then its something I focus on.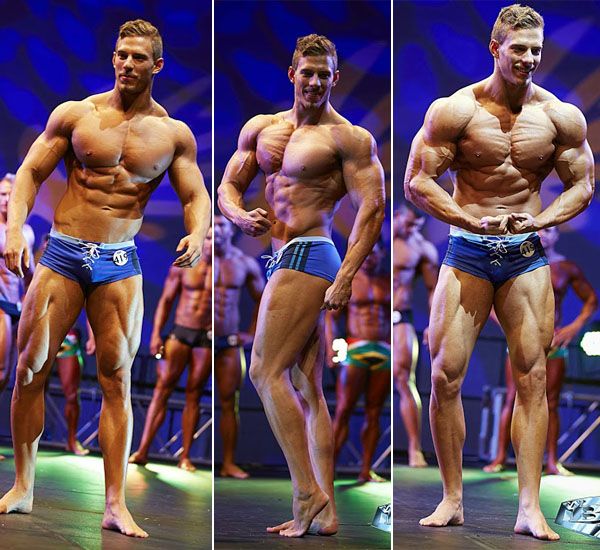 Which are your three favourite exercises?
Squat

Bench press

Deadlift
The reason for this is simple, they are not easy and you can use them for most of your workout and have an insane workout. Compound movements form a large part of my training for one simple reason, THEY WORK!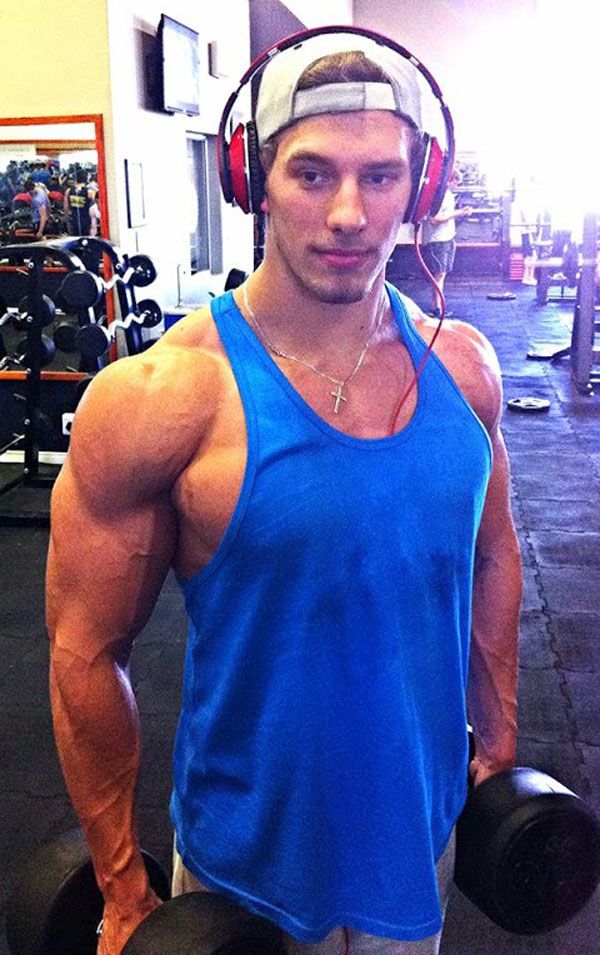 Free weights versus machines?
Free weights.
Free weights not only work the direct muscle but also surrounding and stabilising muscles. I have found that it allows you to get a better contraction and movement as machines are very one dimensional in movement.
What are your top training tips?
Always focus on your form, the contraction at the peak of the exercise and a good stretch. Its all about the Mind Muscle connection.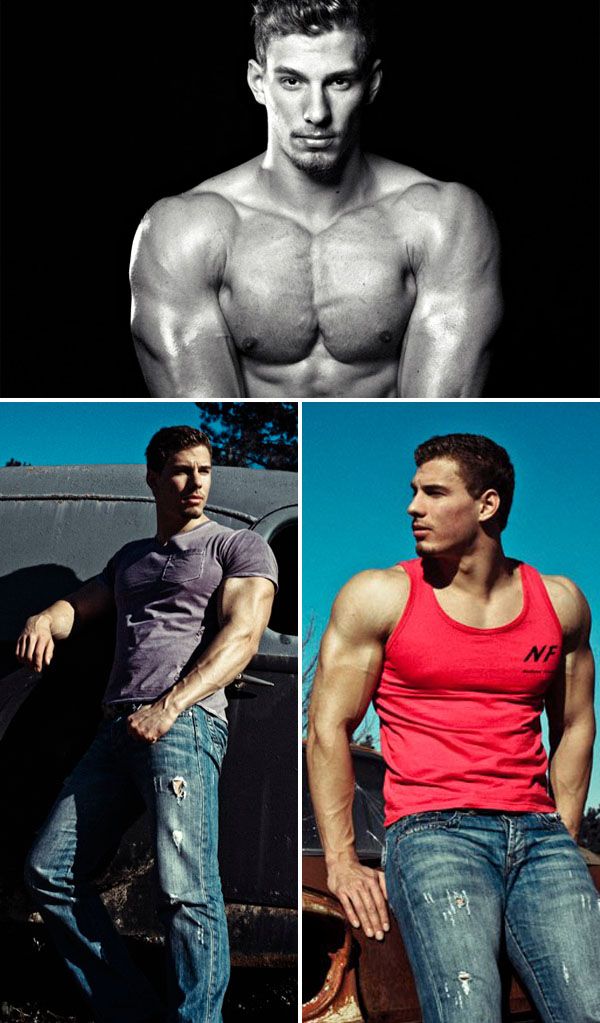 Favorite influential bodybuilders/fitness models:
Arnold Schwarzenegger, his mind power and training intensity is something I have always worked towards. Also his ability to motivate and inspire others is amazing, I hope that I can do the same one day.
Favorite Quote:
"Don't limit yourself to the expectations of others, surpass them and keep on going." ~ Wayne Lucas
Advice for someone wanting to enter the WBFF this year?
The WBFF is a great federation, if I have to give advice it would be to focus on stage presence and presentation. You might have a great physique but you will need to be able to show it off to the judges and audience.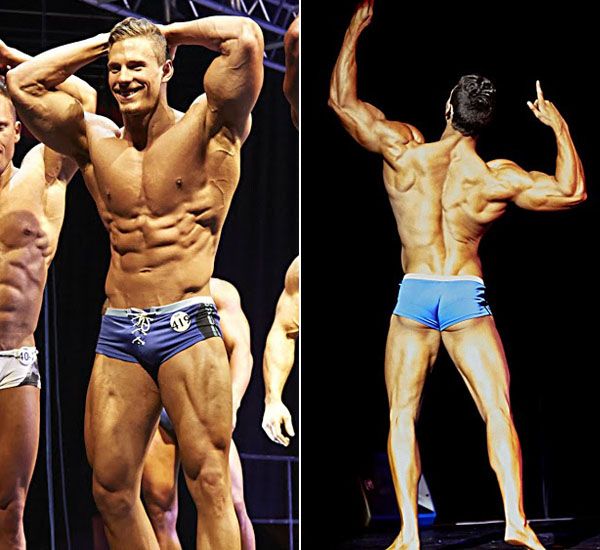 What competitions have you competed in and your placings?
2013
WBFF SA | Male Muscle Model | Top 10
2012
Body Beautiful | Model Plus | Top 10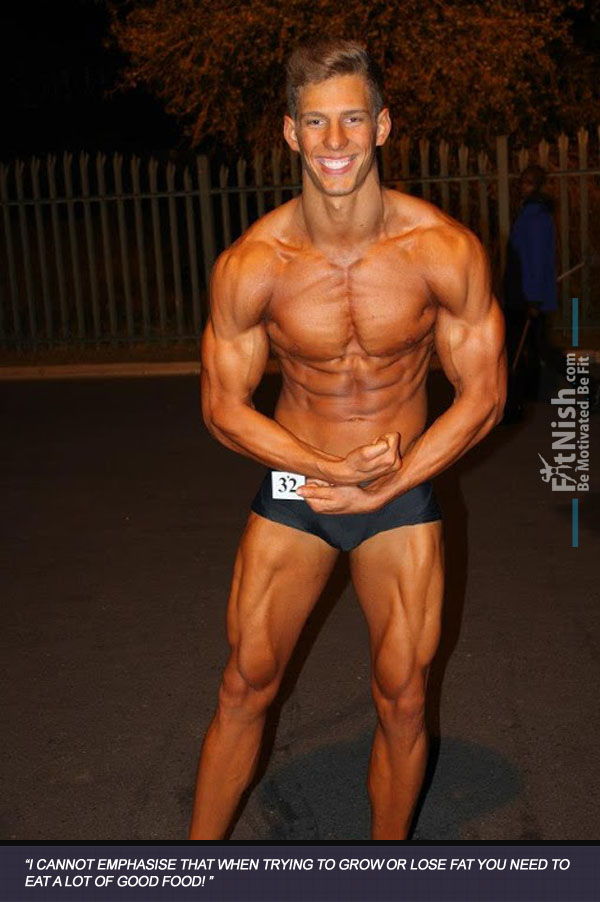 2011, 2010
Mr and Mrs Fitness SA | Male Model | Top 10
Where can people get hold of you?