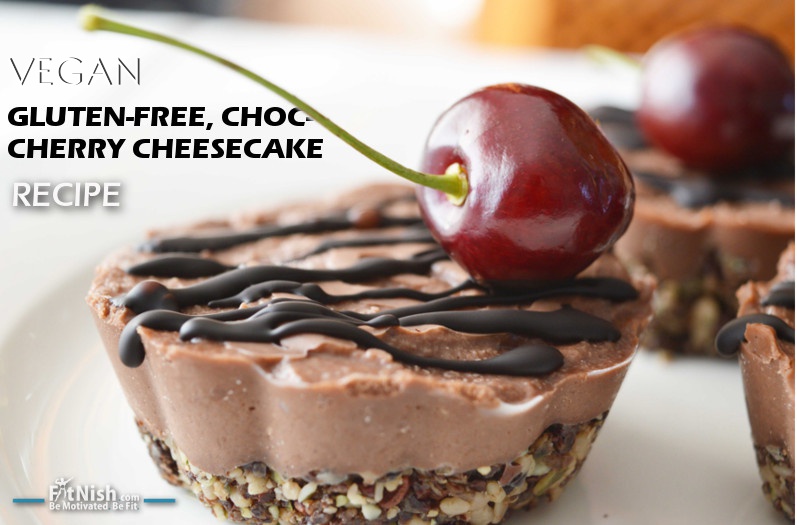 A high protein, gluten-free, sugar-free dessert made with nourishing ingredients, and its VEGAN! Sure to satisfy that sweet-tooth!
If you like this recipe and want to see more like it, or more vegan/vegetarian dessert recipes please feel free to drop us an email here. Or if you are interested in having healthy vegan/vegetarian baked goods made for you or a small event please get in touch with us. (*Only around Pretoria and Johannesburg and depending on time and numbers).
Ingredients:
¼ cup sunflower seeds
¼ cup pumpkin seeds
½ cup currants
¼ cup raw cacao nibs
1 cup fresh cherries
1 cup cashew nuts
3 tbsp organic extra virgin coconut oil
¼ cup water
2 tbsp cocoa powder OR raw cacao powder*
4 tbsp raw honey or maple syrup*
Cacao nibs/sugar free chocolate for decoration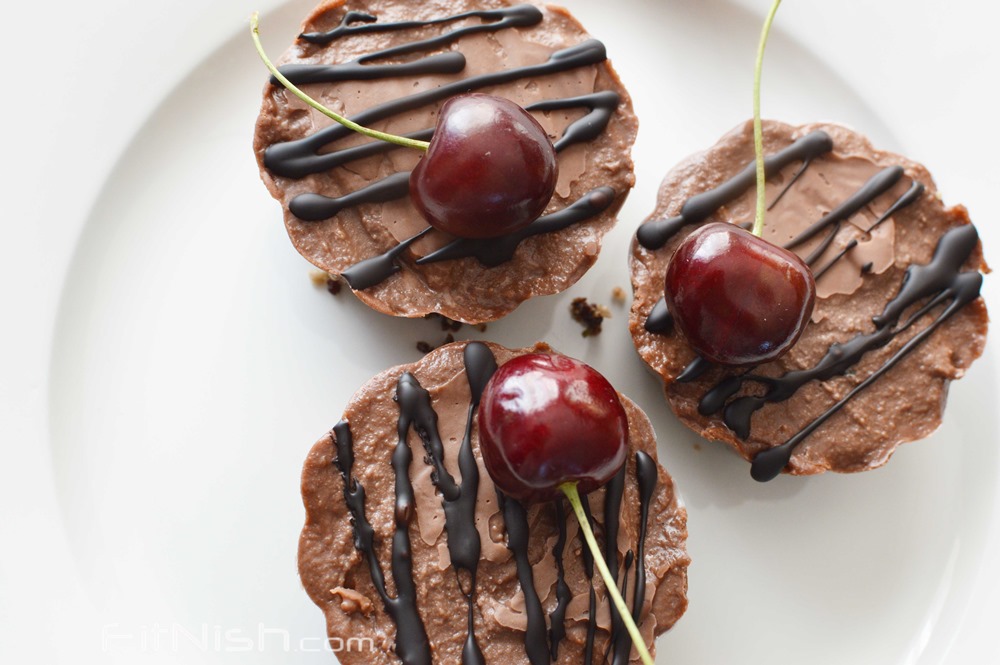 Method/Instructions:
Add the sunflower seeds, pumpkin seeds. Process until a sticky mixture is achieved.
Add cacao nibs and pulse a few times.
Press this mixture into silicon tart moulds (makes it easier to remove the tarts). This will be the base of the cheesecake.
Pit and halve a few cherries (save some for decorating) and place them on the cheesecake base in a single layer.
Place the rest of the ingredients in a blender. Blend until you end up with a smooth and creamy mixture. You may have to stop in between to scrape down the sides. If blending is difficult, add a tad more water or coconut oil to move it along.
Scoop the filling on top of the cherry bases and smooth the tops.
Cover with cling wrap and place the tray in the freezer to set.
Depending on the consistency desired, setting time can vary from an hour to overnight.
Melt cacao nibs or chocolate in a double boiler. Drizzle over chilled cheesecakes.
Decorate with cherries.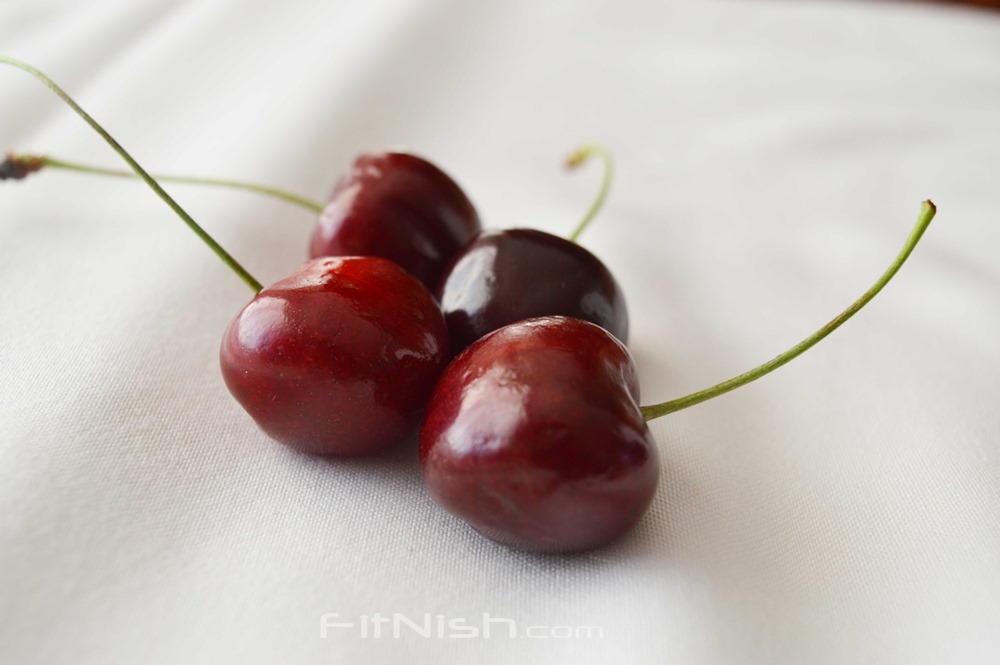 *Honey and maple syrup can be used as natural, sugar alternatives. In a pinch, you can use golden syrup – it's not sugar free though!
*Use cacao powder, cacao nibs and raw honey for a raw version of this recipe.