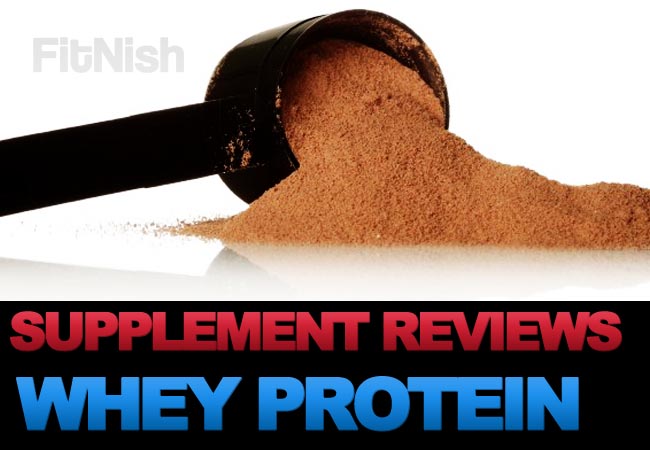 In today's world we are constantly bombarded with so many adverts and gimmicks, from companies all trying desperately to sell us something in order to help us achieve something great. And it is of no help when you walk into a shop looking for something specific, only to find that there are a hundred different brands selling the exact same thing! Now which brand do you choose? So I have decided to do a basic review on a few of the supplements out there that I have used so as to help make your decision a little bit easier on what to buy.
We will start off with whey protein. Pretty much every supplement company out there has some sort of WHEY protein powder. It is the bread and butter of supplements. A low carb, low fat, high protein shake is any health fanatics dream, and this is what whey protein is. According to a lot of research whey protein is digested quite quickly, making it ideal to take straight after an intense training session in order to feed your hard worked muscle.

There are two basic types of Whey protein:
Whey protein concentrate

Whey protein isolate
Whey protein concentrate is usually cheaper than the isolate. The biggest difference between the two, is that the isolate has been filtered more to remove most of the carbohydrate and fat content, leaving pretty much pure protein.  Also, the isolate is said to digest at a quicker rate than the concentrate. This is not to say one is better than the other. The concentrate can do just fine, or even a mix of both of them, it will just depend on what you want to achieve and how much you are willing to spend. I will be mainly dealing with whey protein concentrate unless otherwise stated.
What do we want in an ideal whey protein powder?

It must:
1. Be high in protein. Always look at the nutritional values to check how many grams of protein the product has per 100 grams of the powder. For a whey protein shake, it should have anywhere between 60 grams and 85 grams of protein. The higher the better.
2. Have the right kind of protein. If you look at the ingredients list on any protein supplement, you will see they start off with a few different types of protein. For example it may read like this:
'Whey protein concentrate and isolate blend, soy protein, flavoring' etc..
So the first ingredient listed is the one that the product contains the most of. So in the above example it contains a blend of both whey protein concentrate and isolate, with a higher percentage of the protein coming from whey concentrate. If for instance the ingredient list starts with soy protein, then we should be a bit cautious as we want whey protein and not soy protein in this case.
3. Taste great. There is no point buying something that you can't stand drinking.
4. Mix easily without forming any lumps.
5. Be low in carbohydrates and fat.
Check out the next post where I review SSN's, 100% Whey protein, from how it tastes all the way to how affordable it is!