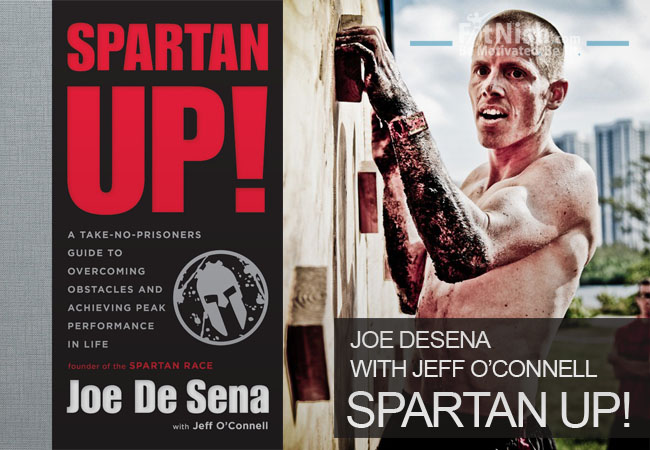 If you haven't heard of The Spartan Race yet, then you have to watch the video below. Just watching that video and seeing what its all about should be enough motivation for you.  The Spartan Race is a gruelling obstacle race designed to not only test one's physical capabilities but more importantly their mental capabilities. There is nothing 'normal' or easy about this race, it is meant to push you out of your comfort zones and keep you there. The race is supposed to challenge you and in turn allow you to grow physically and mentally, and enable you to push beyond what you thought you were capable of.
One of the founders and creators of The Spartan Race, Joseph DeSena decided to write a book called Spartan Up!
It's not really about the race itself, but more about how to approach the race, and in turn use that approach throughout your life when faced with any obstacles that may appear in your path.
A full review on the book will be done in May/June once the book is released. For now the book synopsis gives a brief look into what the actual book will be all about. The mindset of Joe seems truly amazing, a go all out approach; do whatever needs to be done with nothing holding him back, is in essence what I gather about him just from reading this synopsis. It is quite inspiring and motivating to say the least and gives a good example of how to approach all the obstacles that life seems to throw at us.
It is very easy to read motivational quotes and such and be inspired right there and then and say to yourself "yes, this makes so much sense, I have to live my life like this." But then after a day or two you haven't actually implemented that way of thinking because you have forgotten about it. You must remember that it starts with you, your mind set and constantly replaying those quotes and visions within your mind over and over and making a conscious decision EVERYDAY to approach life that way. So in the end it comes down to making it a habit and reading or remembering those quotes (or whatever it is that motivated you) every day.
Below are some short excerpts or quotes from the synopsis to give you an idea of what it all entails.
The Spartan Race | The Journey to Becoming a Spartan [Video]
"To the team members, this seemed like madness. Yet, there was a method at work. I needed to see how these men would react when their mettle was tested in such crazy fashion. The answer would determine if they were indeed Olympic quality athletes. After all, there is only one gold medal."
"All the other teams made it through, but Noel got stuck. Not in the mud, mind you; his mind vapor-locked, preventing him from wading in with his kayak like the other racers had. I instinctively grabbed him and his kayak and pulled them both through the mud. On the other side, I was able to push them downriver. Later, after the race, the wrestling coach approached me.
"Can I talk to you?"
"Sure," I said. "What's up?"
He said, "How did you learn to do that?"
"What do you mean?" I asked. "You just get in the mud and go."
I hadn't thought twice. That's how I always tackle life. Because I've been through so much already, I push through when others would stop, even this coach who trained world class athletes. How could he freeze in the mud? In my mind, you just commit to something and then get it done, no matter what. He had let self-doubt creep in; the number one mistake people make."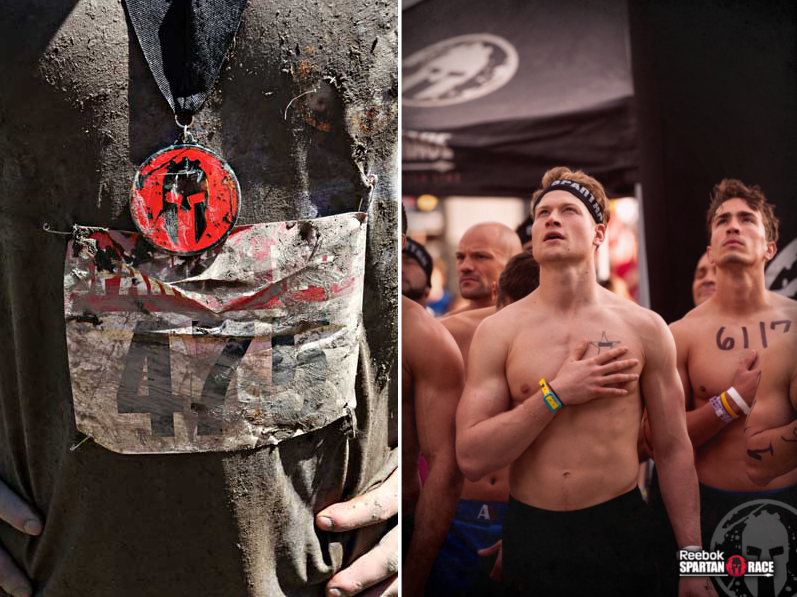 "I could show these elite athletes that if they endured enough off the mat, they could crush any challenge on the mat. I wasn't preparing them to win, because they wouldn't know what that required until their match got underway. I was preparing them for the unknown."
"Those races (normal running races) punish you, but they don't help you solve problems, don't change the way you think. You don't parent differently or rethink your work process because you ran a 10 Km or completed an Ironman last weekend."
When people succeed where they thought they could not, positive attitudes are cultivated and strengthened. As Marcus Aurelius, the philosopher king portrayed in The Gladiator, noted: "Fire feeds on obstacles…and inversely dies without them."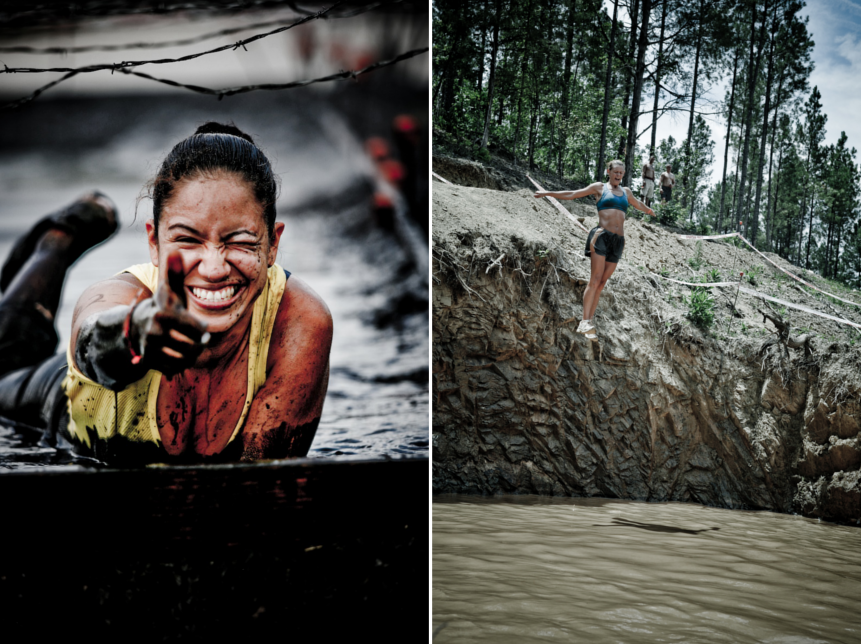 Authors:
Joseph DeSena
I'm the driving force behind and the living embodiment of the Spartan Race, the sports and fitness juggernaut described in this proposal. I built a number of successful businesses, starting in fireworks at 13, moving onto pool cleaning, and eventually landing on Wall Street. I also became a legend in endurance and adventure racing circles. Spartan Race merges those two obsessions of my life.
Check out our interview with Joe Desena here.
Spartan Up! is co-written by Jeff O'Connell
As the Editor-in-Chief of Bodybuilding.com, Jeff O'Connell oversees daily content for the most heavily trafficked fitness site in the world. Previously, O'Connell served as the Editor-in-Chief of Muscle & Fitness magazine.
O'Connell is best known for his own health-and-fitness journalism. He spent three years as Executive Writer at Men's Health magazine, where he handled numerous celebrity profiles and cover stories. His feature writing has earned honorable mention in both The Best American Sports Writing and The Best American Science & Nature Writing anthologies.
O'Connell has co-written several fitness books, including the New York Times Bestseller LL Cool J'sPlatinum Workout and Formula 50, with 50 Cent. His first solo work, Sugar Nation, was released in July 2011 to critical acclaim and excerpted at length in the magazines of Times of London, The Weekend Australian and USA Today.
Spartan Up! by Joe De Sena [Video]
Links: