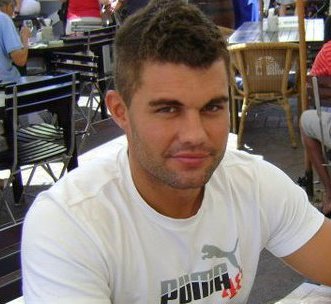 Quick Stats
Name: Flippie van Schalkwyk
Height: 1,80m
Location: Pretoria, Johannesburg, South Africa
Gym: Virgin Active
Contact Information
Qualifications:
BA Human Movement Science (Univ. of Pretoria)
Dip Sport Science(Univ. of Pretoria)
Certificate – IIFT Personal Training
Experience: Personal Training since 2002 full time. Working at Virgin Active for 8 of those 10 years, worked at Tuks High Performance Centre for 2 years.
Specialities
Body Building & Fitness Training
Online Coaching, diets and training programmes
Contest Prep
Sports Conditioning
Weight loss
Extreme Fitness Events
Tone & Shaping
Healthy Lifestyle Management
Pre-Pregnancy Training
Nutrition
Training Philosophy: Never stop; never show the weights you are scared. Walk away after each training session knowing you gave it your all and that you are one step closer to your results.
Nutrition Philosophy: You are what you eat; nutrition is 65% of your results. If you don't eat what your body needs, how can you expect your body to look the way you want it to or do what you want it to do?
Favorite Quote:
"Training is a mindset, nutrition is a life style."

One piece of advice for someone wanting to change their lifestyle and achieve their ideal physique?
Do it right from the start, get a professional to guide you and teach you the right way so you can achieve your results. Always ask questions, Google everything and dream big. Nothing is impossible!